Groups
whitelawyardley123 is not in any groups
African popular music Highlife Music Genre
Apr 15th 2019 at 12:04 AM
African culture is diverse and so is its music. Traditional African music is very important to the people of Africa and because of that, there are various different styles of music that has originated from this continent. African music genres are widely known all around the country. Different fusions among these genres have created newer, more unique genres that people love listening to. And in this article, we are going to be talking about one of them.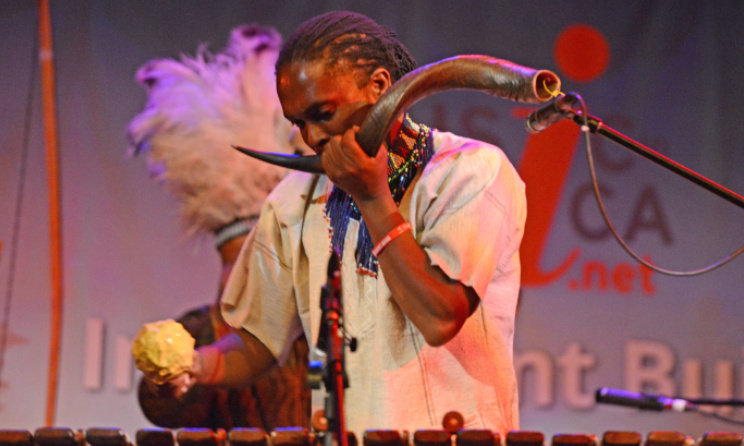 Highlife is an African music genre that uses the melodic and main rhythmic structures of traditional Akan music but is played with Western instruments. This music genre has given us numerous hits and we are going to look at its details below.
What is Highlife?
Origin
Highlife is a music genre that originated in Ghana, in the early years of the 20th century. In the 1920s, Highlife was associated with the local African aristocracy. And during the colonial period, it was played by numerous bands including the Jazz Kings, Cape Coast Sugar Babies, and Accra Orchestra along with the country's coast. The name "Highlife" was given by the high-class audience members who enjoyed the music in select clubs.
Elements
The music and rhythms of Highlife are similar to the traditional Akan music of Africa. It also includes Palm-wine music and Folklore. The music is jazzy and groovy, which is a
very common element in the African popular music genre. The songs of this genre have a touch of locality to them and are very melodious.
Instruments
Highlife music is very basic and simple as it represents the authentic traditions and culture of Africa. The instruments used to create this music are also basic and simple. Guitars, horns, and vocals alone create catchy music with jazzy tunes that become top hits worldwide.
Popularity
From the 1930s, Highlife spread via Ghanaian workers to various countries in Africa such as Sierra Leone, Liberia, Nigeria, and the Gambia. As it spread among other West African countries, the music quickly gained immense popularity. With its traditional touch, it was loved by the African new generation. And as time passed, more and more people started liking Highlife.
In the 1940s, the music diverged into two distinct streams named dance band highlife and guitar band highlife. Guitar band highlife featured smaller bands and was initially known to be the most common in rural areas, whereas the Dance band highlife, by contrast, was more rooted in urban settings.
Some of the most popular bands of 1950 had artists who were Highlife pioneers. King Bruce, a musician and leader of the band Black Beats, was a famous Highlife singer. Some of the bands that included Highlife music were the Red Spots, the Rhythm Aces, the Ramblers and Broadway-Uhuru.
In the latest years, Highlife has gained a lot of popularity as more and more artists have taken this genre as their main. New albums, single hits, and collaborations of different artists are being released every month. This African authentic genre has even introduced us to many other genres that have been derived from it.
Conclusion
Highlife has been one of the most liked African music genres from the very early ages of its invention. The songs are chill and jazzy, which a touch of African local tradition. The simplicity of its elements makes this genre even more special and unique. And not only it is liked by the people of Africa, but music lovers from all over the world have grown affection towards it. Many well-known artists have even collaborated with other Highlife artists, fusing two different genres together and creating their biggest hits. In a world where music has such importance, genres as simple as these are much appreciated for their uniqueness.