Groups
· Shopping Online

Interests
ecommerce store, online shopping store, ecommerce website, best online retailers, online shopping
Get A Solution To The Problems Faced During Online Shopping
May 19th 2019 at 11:42 PM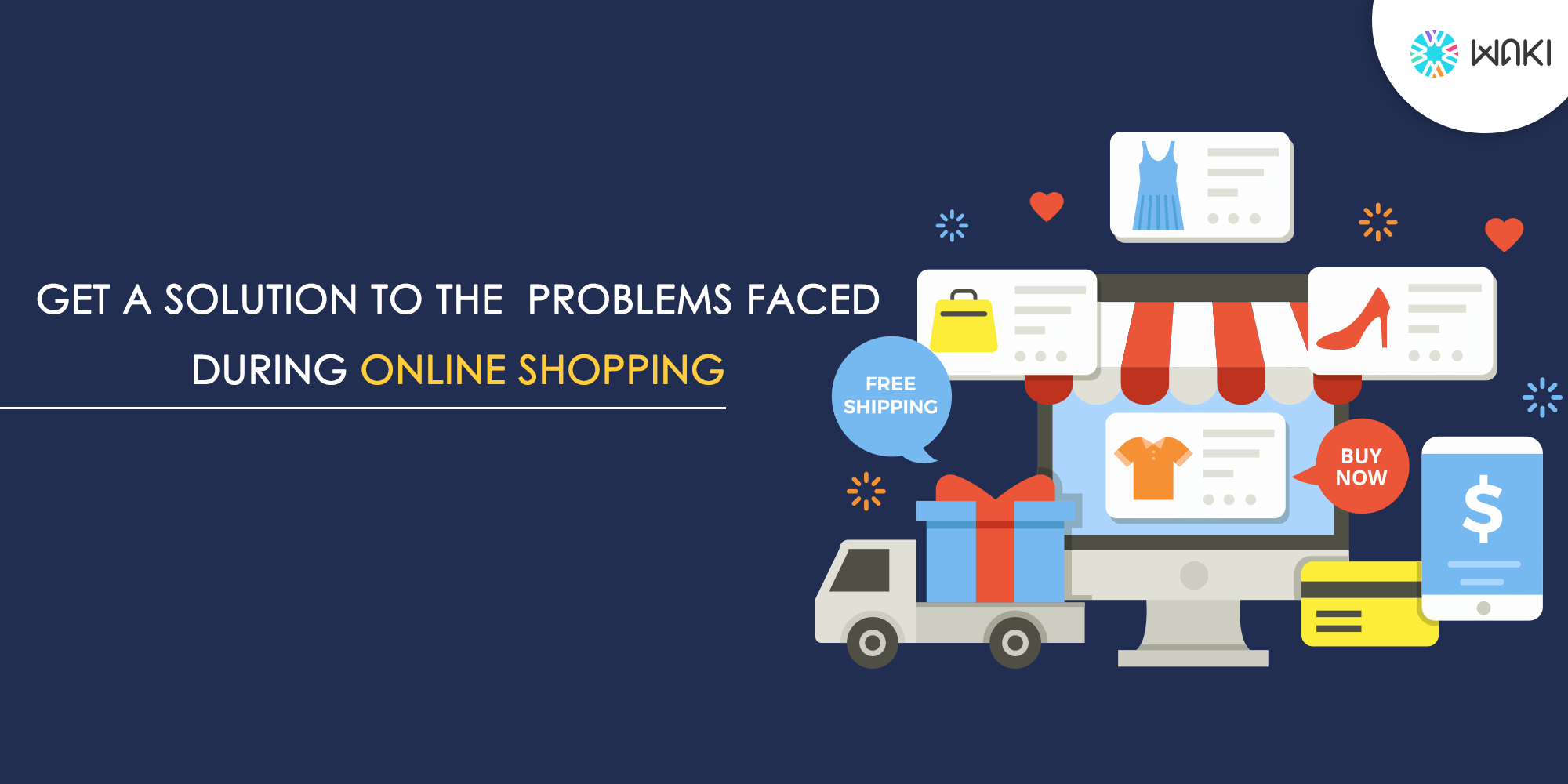 You only need to click a few buttons and make the payment and WHOOOSH, your product is all set to rock your world!
This is the simplest form of explanation you can hear for online shopping, coming all the way from the horse's mouth, and that is the next-gen. Yes, I am talking about you, me and all of us, who complete the package of Millenials.
We adore process which is simple yet fast and fits the requirement bill of our convenience bucket, where we don't need to move out to address our basic needs!
Hold on, does it sound something familiar???
Yes, it is what online shopping is all about, which gives a huge load of convenience and the comfort to the audience at a full ledge.
But this is not what all that sums up to online shopping, but there are certain issues or I will rather call them the hassles, which erupt and turn the flavor of online shopping bitter.  There is a huge glut issues with online shopping faced by the consumers, and to your surprise, these challenges are not sufficed to fake products or hidden costs.
Then what issues am I talking about???
And most importantly if there is anything which can ease down the woes of online shopping? Or is there no remedy to answer the pathos???
RELAX!
Take a deep breath and a Chill-Pill, since this post is going to highlight every single issue which arises during online shopping, and would definitely give you a solution as well.
Excited to read this post ahead???
Well, I too, so let's begin the voyage and let everything fall into the place.
Here we GOOOOOO…..
Shopping & Human Psychology
We, humans, are very demanding and we only proceed with an e-commerce portal to shop, when we get a sniff of convenience and comfort, oozing out of it.
If the online portal we are browsing is aesthetically appealing and providing the relevant information but with the problematic road mounds, then it only leads to abandoned carts, order cancellations and app uninstallation, therefore, a complete check around every possible corner of the e-commerce portal must be given.
Without any further ado, let's check out some of the online shopping problems that customers face


Unclear Delivery Time
Most of the online shopping comes with the delivery time frame which states 2 working days, 24 working hours and so on, which does not clear the air of accuracy for the delivery and leave the audience in a confused situation.
It goes without saying, but these orders take more time than expected to be delivered.
The best way to address this issue is by giving your audience the realistic expectations for the product receiving date and time. This gives plenty of room for the users to plan out their other activities during the day.


Limited Payment Preferences
It is not mandatory for all to carry the card or the cash alone, and there can be the issue of not comfortable around paying through the card. Some of the online shopping portals only offer, either of the preference to the users and when finding no other option, users abandon the cart.
An idea shopping portal must provide the different payment options, for instance, Saudi audiences are not comfortable around paying by card, but GEN-X doesn't mind using the card, hence given g both the options to the audience is a great choice.

Product Quality
This is the most common problem faced by customers who shop online regularly. Whether you buy women's fashion or online grocery, the quality of the product always remain a concern. Selling in the name of the brand with poor-quality has become a norm for certain online shopping portals.
This increases the issue of fraudulent sellers and absence of quality-checks. To beat the unwanted fuss around the quality standards, you must let the product to go through a severe process of quality check, before sending them over to the audience.


Complex Navigation
If your user has to look for the tutorials to use your online portal, then there is something seriously wrong with it.
If your shopping portal resembles a cryptic maze or a message to the audience and they don't find the best ways to make a purchase, then you are doing everything wrong.
It is very tempting to add different elements in the e-commerce portal's navigation, but if it only leaves your users puzzled and gaping with their mouth then there is no charm in adding these unnecessary elements.
To build a long-term customer base simple navigation has to be picked and chuck the clutter of complex online portal navigation design.

Too Many Design Elements
An e-commerce portal is a very sensitive space, where a wrong choice of design pattern can break the deal for you forever. Your audience is very picky, and your website with too many design and color can be proven to be a bummer and indeed will never gain the user-base.
Your users can only be attracted to the portal if they find no reasons to stay attached to your portal, then, believe me, it is very hard to get the attention of the customers, so make sure you get it right at the first go.
Keep the website design simple and attractive, which allure the visitors and give them a reason to stay glued to your online portal.
These are some of the most common faux-pas related to online shopping, and are addressed by some portals, but not all.
It is disturbing to know, but not anymore!
Because a leading e-commerce portal WAKI has made an entry into the space of online shopping.
The reason why it is so DIFFERENT and SPECIAL is all due to the extraordinary benefits it carries within its fabric, such as:
30-90 minute delivery time frame
2 steps checkout process
Easiest navigation
Product quality is highly ensured
And….
There is MUCH MORE!
Why don't you get in here and check more about WAKI and unleash the benefits which would help your business to grow higher.