Groups
mobilmindz is not in any groups
Interests
mobile app development, android app development, cross platform phonegap development, cross platform html5 development, iPhone app development, ipad application development
Tools to Make App Development Easier in 2016
Dec 23rd 2015 at 3:49 AM
The entire software community is rushing towards building apps. So far developers have created millions of apps which are accessible on online stores like Google Play and App Store. Often time, there is little time available for developing an application. Clients ask to implement their projects as quickly as possible. On the one hand technologies are already complex and on the other one, no app will survive without being user-friendly, resourceful and interesting.
Mobile app developers need adding all these traits to their apps if they want to see them doing well. Fortunately, there is no short of technologies and tools that can help mobile app developers making the process easier. Currently these tools may help them in building apps easier.
Intel XDK
Intel XDK is designed by Intel – the company best known for making semiconductor chips. It's a powerful tool and helps developers in HTML5 projects. It allows developers creating HTML5 apps and delivering them to multiple apps store and form factors.
Appscend
It is a better choice for building content based apps. The tool provides a cloud-based, template-based design system for mobile application development. Developer can minimize the time by putting together an app, incorporate ads and upload the finished product directly to stores.
Agora.io
If mobile app developers are looking for easiest way to integrate video and voice calling features to their apps, Agora.io may be a best choice for them. They have more than 65 data centers all over the world. They can sense network problems at any given time and provide excellent quality voice and video calls.
Sencha Architect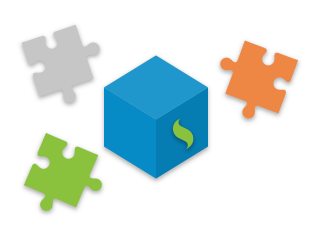 This tool eases mobile app development based on HTMl5. Its features like custom templates, drag / drop style, etc. make the process of development a trouble free task. There is also a feature of generating the code automatically available in the tool and it helps in avoiding the chances of errors caused by coding manually.
Parse
With a powerful cloud database – Pars Cloud for mobile app development, Parse offers strong APIs, data tracking and analysis features that aid developers tracking event and data in real time. It provides a smooth production cycle to create multiple apps.
PubNub
As a direct data stream network, PubNub helps developers create applications with a great ease. It currently powers thousands of apps, particularly those ones which require high quality communication, location-tracking, social media chats and multiplayer gaming apps.
New Relic
It's a software analytics instrument to help in assessing metrics through millions of apps. Also, it provides excellent insights like mobile activities, user-clicks, transactions, user experience, etc.
Telerik AppBuilder
Formally called Icenium Mistm, Telerik AppBuilder is great tool linked to browser and allows developers improvise app development and run it on all mobile platforms. There is no need of purchasing additional hardware with this tool