Groups
saanvis2 is not in any groups
Interests
I am Professional writer, editor and blogger,I really like to spend my full time to write new idea which i thing. I am online marketing expert and technology enthusiast. I has been using the internet since the days of Usenet and the AOL walled gardens. Away from the computer, I enjoys horse riding and fly fishing and traveling.

5 Important tips for integrating Social Media on WordPress
Oct 14th 2013 at 2:03 AM
With the Social Networking sites growing huge day by day, it seems that nothing can work today without having a pinch of Social media in it. Websites especially have felt the compulsion of including social plugins and options to increase the number of visits and social activity through them. It has actually benefited the developers and the concept seems to be proving itself quite well. This article brings up five tips on how to be more social.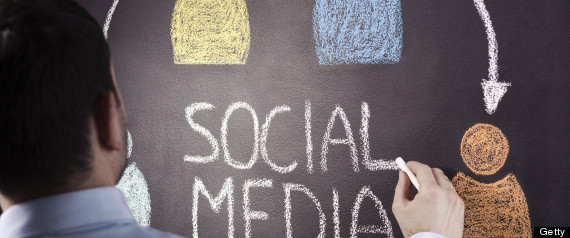 1. Open Graph usage
Open Graph is something that can make content easily visible and identifiable by the social networks. This is useful because when something is being shared, the social networking platform can reflect the accurate info that has been shared.
2. Introduce Stylish Social Sharing Buttons
Social sharing on the Social networks does not happen on its own. It is quite obvious that humans and people (preferably visitors) have to conduct the actions of sharing pages and posts. Digg Digg is something that comes handy for such a task. It is a plugin which simply enables to share content. It have various ways to be installed and included at various spots on the webpage and looks great when blends with the theme. It can be used for the purpose of sharing content in over 20 social networking platforms.
3. It is better to make Google+ Profile Picture visible on the Google Search Results
This is a very useful tip that would not only improve the visibility of websites but also spread the word about Google+ accounts. It is an easy trick that can be handy to portray the Google+ account along with its details like the avatar. There is a simple code that needs to be put in and that can actually work wonders.
4. Promote all Social Network Accounts with Single Sidebar Widget
Widgets serve a lot of purpose and make it easier to browse through the content. It makes it a highly preferred thing on any webpage. Coming to the purpose that it solves for the Social Networking accounts, it is advisable that one can make use of this concept. Social Networking makes it extremely convenient to share stuffs and reach out to a large number of people at the same time. This is a growing trend and therefore makes it more than compulsory to be employed on the WordPress websites as well.
5. Automatic Publication on Facebook and Twitter – Without a plugin
Publication of posts on Twitter and Facebook seem to be like the same old idea, but automatic functioning of the same is something to watch out for.  This tip would ensure regular updates being posted on the Social Network for better connectivity. It consists of two easy steps:
A. FeedBurner does the job of fetching the posts and publishing them on Twitter
B. The Facebook application that is of Twitter would do the task of publishing entries to a Facebook profile or/and pages.
Thus, such tips are always for the betterment of the WordPress and giving it a professional touch. Try them and see the wonders that it can work.
About Author: This is a guest post submitted by Chandra Bhushan on behalf of wptit.com