Groups
pratapsingh is not in any groups
Interests
Travel and networking.
Pratap Singh

| pratapsingh
Jaisalmer, the Golden city of India
Oct 2nd 2015 at 3:09 AM
Founded by Maharwal Jaisal Singh in 12th century, Jaisalmer is famous for its yellow sandstone architecture, forts, myths, Rajputs and obviously food! In its early days, King Jaisal, the then king levied taxes on the caravans that traded spices, expensive silks and other merchandize owing to its location in routes connecting India with Egypt, Persia and far west.
It's when the Indian government started promoting its amazing beauty as tourist attractions that the city witnessed a revival.
I had a chance of visiting Jaisalmer for a few days on my way back from Delhi to Mumbai. I could spare a few days from my routine to visit this historical place. The beauty of Jaisalmer is astounding. The sand dunes of the Thar desert are a must watch and I ensure that I visited the most exotic places which includes:
The first one would be Sam Sand Dunes
One word-Brilliant! Sam Sand Dunes are located in the Thar Desert away from all the cacophony and dissonance of the city life. Here, I got an opportunity to spend quality time under the starlit sky. It's not like hotels.
The camps in Jaisalmer offers a nomadic experience but has got first class accommodation facilities. It has its own beauty which adds to the thrill in a very strong way.
I stayed in a camp which was right in front of the dunes and it had covered all the amenities that I needed. Starting from accommodation to medication, from foods to the cultural performances at night, it kept us thoroughly entertained. With the camel safaris, it was just awesome! It was at Sam Dunes that I felt what it is to be in the lap of nature.
Jaisalmer Fort, obviously! And the beautiful Gadisar lake.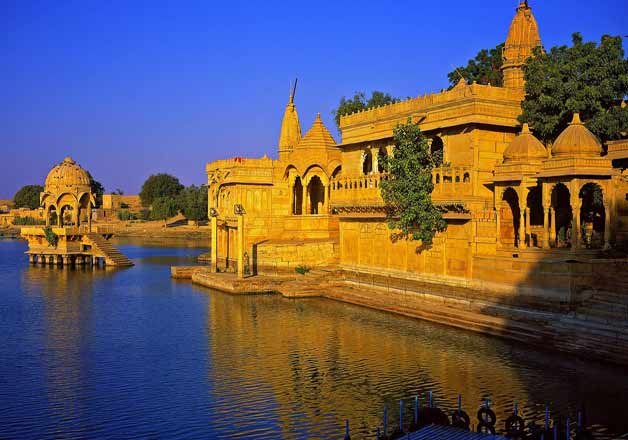 Visiting Jaisalmer and not seeing the beautiful Jaisalmer Fort is just not done! With over two hundred and fifty feet tall walls, reinforced with sandstones, the fort stands in a prideful style. It has almost a hundred of bastions that were built in the 17th century.
The most amazing thing that I saw was that a quarter of the old city's population, still lives in the fort! The fort beautifully displays the perfect blend of Rajput and Islamic architectural styles. Being a fan of Satyajit Ray, visiting the "Sonar Quila" was a dream come true for me. I was awestruck at the sight of magnificent havelis, royal mansions and charming interiors, bearing finest carvings.
Gadisar Lake built in 1400 A.D, has a paramount importance in the history of Jaisalmer. It is said that there was a time when this single water body acted as the source of water for the entire city. It is even home to a variety of migratory birds that come in the winter. You can see many temples and Ghats around, making it an ideal site for pilgrimage as well.
A short trip to Pokhran!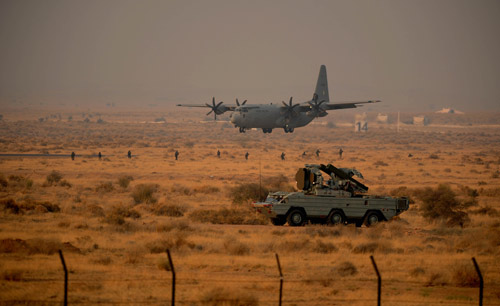 Pokhran is about 110 kms from Jaisalmer and since we had a jeep, it took us less than two hours to reach there. Having heard about the nuclear tests from teenage years, visiting Pokhran was an exhilarating experience. The word Pokhran means the "place of five mirages." Pokhran is a remote site located in the Thar Desert between Jodhpur and Jaisalmer.
It was a marvellous short tour of Jaisalmer. It was full of fun, thrill, experience, delicious foods and the legends of Rajasthani Forts. A must visit in lifetime!