Groups
goheritageindia is not in any groups
Interests
Tourism, Travel, Holiday, vacations, outing
Go Heritage India Journey

| goheritageindia
A Cultural Walk of India - Tour form Delhi to Rajasthan cities
Oct 22nd 2012 at 10:35 PM
Delhi is the centre hub of tourism in India. It is a hub of all transportation medium. From Delhi any kind of medium can be accessed easily for any part of country. Delhi is the prominent tourist destination city India, because of heritage forts and monuments. Delhi very proudly offers historic heritage tour. Delhi has two airports; international and domestic. Railway station in three parts, and road transportation center. The colorful state of India, Rajasthan is close to Delhi. It can be reached by air medium, rail medium, and road medium. Cities of Rajasthan have international airport, domestic airport, and good service of luxury buses from Delhi. Rajasthan State Tourist Development Corporation has set up its bus hub in Delhi. All buses are luxury one.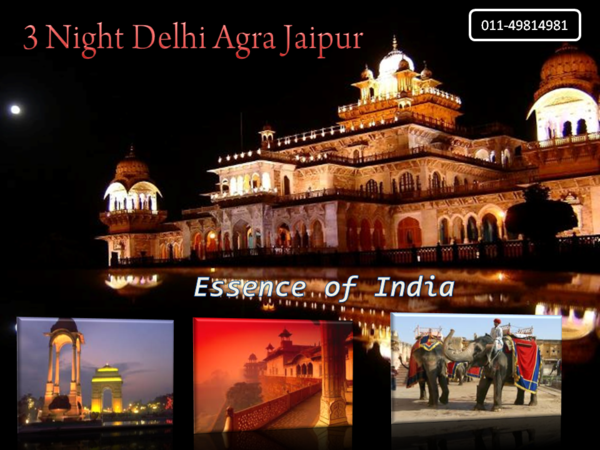 Jaipur: Jaipur is the first destination from Delhi. It can be reached by airways, rail, double Decker train and bus with a run of 4 hrs. Around 285kms is distance from Delhi to Jaipur. Jaipur is the capital city of Rajasthan. It is very famous for having beautiful forts and palaces.

Ajmer/Pushkar: Ajmer/Pushkar is 150km away from Jaipur. It can be reached by railways and air but change in Jaipur as nearest airport. It is holy destination for Hindu and Muslims both. Ajmer has very famous Dargah Sharif of Khwaja Moin ud din Chisti and Pushkar is famous for a part of desert and Brahma Temple.

Udaipur: Udaipur is the lake city. It has many lakes and forts and Palaces of Royals. From Delhi it can be reached by air ways, rail route and road transportation. Udaipur has airport, railway station both. Shopping and boating is perfectly worthy and most enjoyable here.

Jodhpur: Jodhpur is the biggest city in Rajasthan. It can be reached by all three major medium of transportation from Delhi. Camel safari and elephant ride is enjoyed on the forts and palaces of Jodhpur.

Jaiselmer: it is the sand dune area of Rajasthan. This city carries airport, railway station and bus stand. It can also be easily accessed from Delhi. Here camel safari into the desert of Rajasthan really looks a majestic one.