Groups
sophiadiaz is not in any groups
Interests
content writing
10 Things to Check Before You Hit the Road
Jan 4th 2015 at 11:19 PM
Driving in any Honda car is a fun activity along with friends and family. Hitting the road on a warm, sunny day is a pleasurable feeling but there are a couple of things that need to be checked and reassured before one starts driving. This will avoid any unwanted delays and mishaps during the trip. Road trips also help break the monotony of the routine life and help one feel rejuvenated and fresh. Road trips can last for a couple of hours or maybe even for a few days and nobody enjoys uncertainty or wants to be stuck in middle of nowhere. Follow these ten pointers to make any road trip safe, fun and memorable.
1. Car Maintenance
It is mandatory to have one's vehicle serviced before one plans to go on a road trip. It is important to check if the wipers are working properly and what the fluid levels are. Oil change service should also be completed if one plans to do so. A good, well-maintained car like Maruti Cars, Ford Cars like Ford Ecosport, Honda Cars etc always stands a better chance of providing a safe journey versus a vehicle that is not in the best and optimum performance level.
2. Charged Battery
Before starting on any road trip, the car battery should be completely charged and have clean terminals. This can be achieved with the help of water mixed with a slight quantity of baking soda. It is absolutely irritating to be on a road journey, not being sure if the vehicle will start the next morning or no.
3. Tire Pressure and Tread
It is important to frequently check the pressure of one's car tire. This can be done using a pressure gauge and they are very cheap, affordable to buy. They are also very easily available in any car parts store and should be kept handy during any road trip. If one drives on non-inflated tires that reduces the mileage and if the tires are over-inflated then they carry the risk of being busted. The ideal tire pressure for any vehicle can be found in the car's user/owner's manual. Along with tire pressure, tire tread is also very important as that ensures proper and efficient grip during the drive. If the weather is bad, stormy and snowy, a good tire tread can help save a car from a bad accident. It is very easy to get the tire tread checked and one should do it before hitting the road.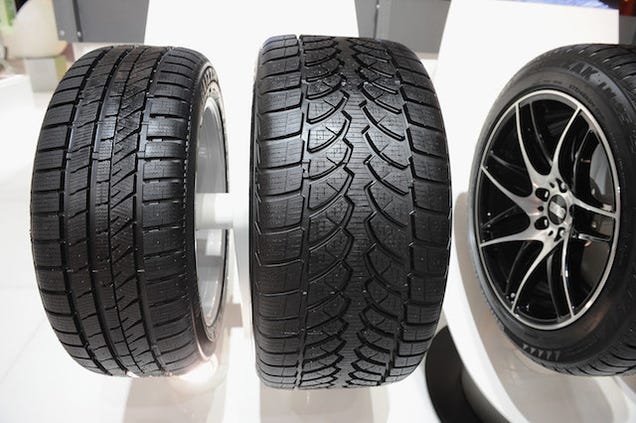 4. Car Brakes
Brakes are a very important aspect with regards to one's safety while driving. If the brakes are faulty they can lead to a car crash and a severe road accident. The car's brake pads should be assessed by the servicing center to see if they are worn out or in a good condition. If the brakes are creating a squeaking sound or if the car takes a while to come to a halt after the brakes are applied and the car shakes while the brakes are being applied, it is a strong indication that the car requires a brake check. It is helpful to have this check done before hitting the road and it is advisable to be safe instead of being apologetic and sorry about not having the brakes serviced appropriately.
5. Emergency Toolbox
This serves in case of an unexpected medical or an accidental injury. This kit should have blanket, first-aid box and a flashlight. It can also contain some quick munching, perishable snacks, water and Kleenex.
6. Navigation System
A Global Positioning System (GPS) is very useful tool during road trips. It keeps the drivers on the proper track and in case they take a wrong turn they are put back on the proper track with the help of this portable navigation tool. This electronic device can also help to locate the nearest exit, gas station, food joints, hospitals and shopping centers. While driving in the city or even on the expressway, this tool gives updates about the traffic situation, road blockage/congestion and helps locate an alternate route to reach the desired destination. The GPS can also help call any emergency service, if needed, during an unwanted situation on the road. If one doesn't wish to buy a GPS, it can also be rented or borrowed.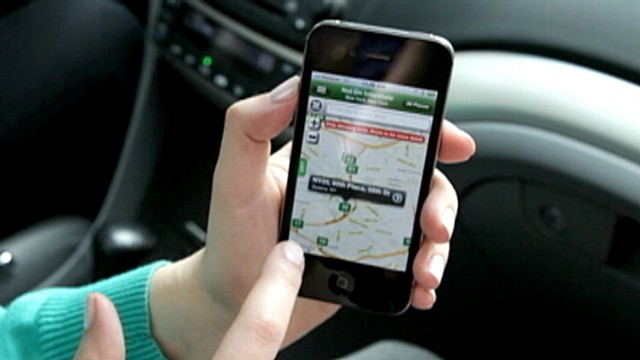 7. Personal luggage and checklist
It is important to be sure of all the needs of the members who are coming for the road trip. Small children and toddlers have different set of requirements and the elders should make sure they are accommodated well to avoid having a cranky baby or a sick child on the road. If there are senior citizens in the car and if they have specific ailments and regular medications, their needs should be well understood. Any passenger suffering from motion or car-sickness or having any specific health related issue such as asthma or an upset stomach needs to be well catered and looked after.
Their medication, inhalers and any more important items need to be packed separately and kept handy. Every car has a specific limitation with respect to the total weight of the luggage and the passengers and if one carries too much of extra weight that severely reduces and impacts the car mileage. Having a roof rack is not a good idea because it can reduce the fuel efficiency and can prove to be hazardous in case of any accident or emergency.
8. Car Documents
It is mandatory to have all the car registration and insurance documents along with the driver's license and identity card in the car itself. These documents can be asked anytime either by the traffic police or during an emergency. These documents are a valid proof regarding the authenticity of the vehicle and the driver's credentials. If one plans to go on a road trip in a foreign country even the passport should be a part of these document check list.
9. Entertainment Package
Embarking on a road journey without any fun ideas can get absolutely boring and frustrating. The journey might seem monotonous and one might tend to get drowsy, sleepy and lose focus, concentration of the road. It is important to play good music as per the driver's choice, have good playlist either on a CD, phone or a USB stick and enjoy the drive to the fullest.
10. Patience and Safety
Above all the things it is important to be calm, relaxed and focused on the road trip. It is important to carry some cash besides credit and debit cards, as that is very handy during an emergency. Safety of the fellow passengers and of oneself should be the top priority during any road trip or a family vacation.