Groups
clearcomputing is not in any groups
Clear Computing

| clearcomputing
Why Business Continuity Plans in the UK Are Essential How They Can Help You
Nov 26th 2015 at 2:15 AM
Business continuity plans are no longer restricted to the large businesses alone. Even small businesses are realizing their importance and implementing Business Continuity Planning to ensure they are prepared to handle any kind of disaster. Since disasters don't discriminate and affect every business in a modern world, no business can expect to operate without Business Continuity Planning. If you aren't prepared to handle such situations there is a high risk of you going out of business in an extremely competitive business environment. Disaster may not necessarily mean natural calamities; they can also include terror attacks, virus attacks and threat to business data both internally and externally.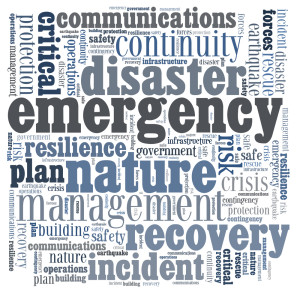 Avoid Business Disruption – In a 24/7 business environment, disruptions are synonymous to loss of brand value and customers. A business continuity plan ensures that your critical business operations continue even when disaster strikes. These planning focuses on identifying contingency plans, prioritizing services and solutions to ensure end users don't face any disruptions in the interim period.
Protect Assets – In the past 'assets' for most businesses would mean physical infrastructure but in a tech savvy business world, customer and accounting data have become the real assets. No business can compromise with the security of this asset. Business Continuity Plans in UK focus on storing this data in multiple locations to ensure smooth recovery if there is loss in the primary one.
Plans for Remote Operation – Since most calamities and disasters are localized, Business Continuity Plans focus on preparing strategies for remote operations. These can include employees working from their homes and hotels or another team at a distant location taking hold of the operations.
Reduce Downtime – Downtime directly affects your revenue and profits. While the primary task of BCP is to ensure alternative arrangements during disasters, they also focus on reducing the downtime and bringing your operations back to the normal again. Every aspect of the repair and maintenance is planned in these plans where multiple plans are prepared to ensure every eventuality or possibility is accounted for.
Developing A Comprehensive Blueprint
When it comes to business continuity planning 'one size doesn't fit all'. Your business is different from even your nearest rivals and hence you need to develop a comprehensive plan that can effectively respond to any disruptions. It should be able to maintain operational continuity and be customized for specific risks that you can comprehend. This can be anything from natural calamity to disruption of power and network services for prolonged period. The plan should include recovery of key business operation where priorities and timescales are pre-defined. It should cover every aspect of your business including data, IT, support services as well as disaster plan for multi-site operations
Naturally this requires great amount of planning and analytical skills where the BCP service provider takes your risks and threats into account to prepare a strong blueprint. Clear Computing (http://www.clear-computing.co.uk) a leading IT services firm has been helping small and large businesses in the UK develop Business Continuity Plans that meet their niche needs. The company also offers a number of other services including cloud computing and ICT for education in the UK.