Groups
grafkristine is not in any groups
Kristine Graf

| grafkristine
Tips and Tricks before Calling Apple Support
May 27th 2015 at 6:24 PM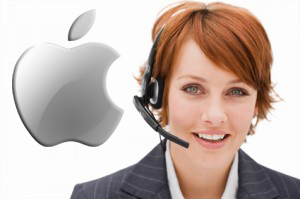 If there are gadgets that are very popular nowadays for people, it's going to be the products of Apple. Not minding the price, you will see a lot of people holding the iPhones, iPads, iPods, Mac Books, and all other electronic gadgets manufactured by Apple. Why? What's the reason behind the brouhaha of Apple gadgets? Why are there a lot of people who fall in love with Apple products? The reason is simple, because Apple products are made with durability features and they are made to bear accidental bumps. But of course, even if it is known to all that Apple products are durable and sturdy; and even if it is made by the genius late Steve Jobs, it is still not perfect, there will always be issues. If you have an Apple gadget and you somewhat have a problem with it, there are things that you need to know before calling Apple technical support.
Online Solutions
There are many places online where you can get answers to the issue that you have for your Apple gadget, and the best site to visit is the Apple Customer Support webpage. There will be times that the problem that you are facing is simple enough to not call Apple business support.
There are also blogs and forums where you can find answers with regards to your Apple products. Some websites are solely dedicated to Apple products only and the contributors to that site are from Apple itself. In those blogs, there are different questions and problems that are posted together with the solutions that may help you.
Apple, Inc. also has forums that are dedicated to Apple products. There, you can post your dilemmas, concerns and problems that you are experiencing with regards to your Apple item.
Complimentary Phone Support
If you have had your problem 90 days after you have bought your Apple item, then you are entitled to have a complimentary phone support from Apple. Meaning, you can call for free and talk to a technician with regards to your problem. Here are the complimentary things that you can enjoy from Apple:
· If you purchased an iPod, you will have a one (1) free call for that unit
· If you bought an iPhone, iPad, and/or Mac, you will have unlimited complimentary support per each unit
The complimentary phone support is obtainable for many countries, not solely for USA only.
Have Someone Check Your Device
True enough, phone support is helpful but it will be more convenient to you (especially if you are not that techie) to have someone check your gadget personally. Instead of calling the customer service department of Apple and listening to their instructions, why not bring the device to the nearest Apple Center? There are a lot of authorized and legit Apple service centers across the globe, that being said; you will have a lot of choices where to bring your gadget.
But if you really want to know answers in a short span of time, then seeking the help of Apple Contact Center would be the last resort for you. You can contact Apple support in two (2) ways. You can call them or send them an email for your questions. There are also contact forms in the Apple website that you can use.