Groups
blogging1 is not in any groups
Interests
I enjoy writing and I write quality guest posts on topics of my interest and passion. I have been doing this since my college days. My special interests are in fashion, Jewelry, travel, digital marketing and following the latest trends in these areas.
Jeniffer Page

| blogging1
Benefits of Using Mobile Commerce Applications
May 9th 2015 at 9:20 AM
The rate of technological development is moving at a very high speed and it is imperative that as a business owner, you try as much as you possibly can to stay up to date. It doesn't really matter if you work as small store owner or a lawyer, the development in the way that goods and services reach the consumers and how you get the right audience are changing.  If as businessman you are left behind, you will lose all your potential customers and even ways of expanding your business.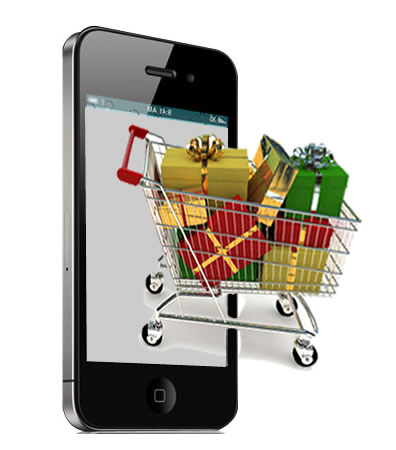 The field of business has now moved from websites and is being offered through mobile commerce applications. These apps are designed such that they are able to make the shopping experience pleasant to you consumers and a profitable business transaction for you. Most businesses are embracing them and integrating them with any other systems that they are using already. Here are some benefits of the app that may make you consider getting one if do not have it already.
· Goods Tracking
Mobile commerce is becoming more favorable than most ecommerce solutions and one of the factors leading to that is easy tracking of goods by the clients. If consumers are able to see how their goods move after purchase, this grows their trust in the business and makes them want to shop more in your store. This makes the app beneficial to both you and your customers, and that is very good for business.


· Easier Shopping
When you are using mobile commerce app you will have a much easier shopping experience since all your need is a Smartphone. With a good Smartphone you are able to access the app, read reviews on the products that you want to buy and you are also able to compare prices of products across several stores to see which one has a great deal. With easier shopping comes the frequency especially from people who are so into shopping. When shopping is this easy, as business owner you are bound to witness an increase in customers and this will make you more profits.


· Getting More Customers
The use of these mobile apps is growing at a very fast rate as opposed to the online ecommerce solutions and as a business owner once you get one for your business you will have opened it to a very new and wide audience. Nowadays it's all about making it easier for the consumers and they all come flocking, once you install a mobile commerce app you will have opened a new path for potential consumers.


· Engaging Customers
Most mobile commerce apps have social network connections and this enables your consumers to discuss and engage with the business and their friends too. Engaging with consumers will make them feel like part of the business and more loyal. Loyal consumers will invite others and will always come back for more products from you. A recent research showed that among your loyal consumers, about 67% of them want mobile applications of their most favorite stores.

As a business owner, whatever the ecommerce solutions you decide to go with just know that you do it for the profits you make at the end of a trading day. A wise businessman is then the one that strives to make the most out of his business, and judging by the way that things are going; having a mobile commerce app for your store seems like the most viable option. Make sure that you make the choice that will pay off in the long run in your business.
Jeniffer enjoys blogging and nurtures interest on all most all topics. She contributes in many reputed blogs, social platforms and makes her living as a content writer. She has been instrumental in building highly efficient content marketing strategy for LayBy stores like LayByLands based in Melbourne.