Groups
appdevelopment is not in any groups
Juned Ahmed

| appdevelopment
6 DIY App Development Platforms to Create Mobile Apps
Dec 18th 2014 at 2:32 AM
Creating mobile apps helps you gain visibility on mobile platforms. With more and more people accessing internet and websites on mobile, it has become important for brands to be present on this important platform.
If you hire a designer, freelance or an agency, to create the mobile app for you, there are chances of getting an amazing workable app that is interactive and intuitively designed. But, if budget poses to be a constraint, you may need to work out the whole app development process on your own. That's when the DIY app development platforms come to your aide.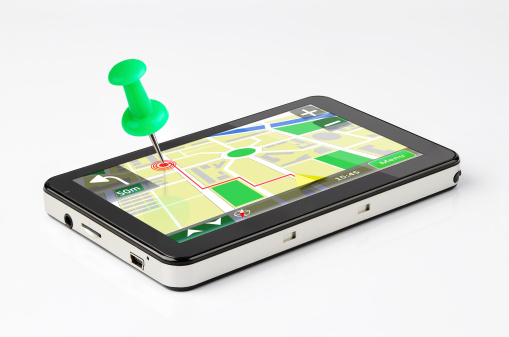 There are some interesting and absolutely amazing DIY app development platforms that you can indulge in. Here are a few that might help you
AppsBuilder
If you are planning to develop apps on your own, you can use AppsBuilder, a cloud based DIY app development platform. This platform allows a 14 days trial period without subscription. You can create and develop apps for the native platform and post it to the app store with this platform. You can easily drag and drop the elements that you want to have in your app. You can test the app and publish it to HTML5 mobile site or to any one of the native platforms within minutes of creating the app. It is free and easy to use.
Apptive
Apptive DIY app development platform allows you to create apps for ecommerce sites. You can easily drag and drop the elements and create mobile app stores on both iOS and Android platforms. With just login credentials and your full name, you can use the 30 day trial period offered by this platform to create and publish your apps. The development of apps with this platform is segregated into six basic steps. The complete version of this DIY platform is available at a price of $24.99 per month.
Infinite Monkeys
Infinite Monkeys is a free to use DIY app development platform. With a large number of feeds like social feeds, live calendar and splendid business features, this app development platform aids in creating an interactive app by just dragging and dropping the different elements. You can even monetize your app and generate revenues for just $99
AppMakr
If you want to develop a fully featured mobile app on your own, without spending a lot of money, you should use AppMakr platform. Most of the big brands have created their mobile apps using this tool. Right from push notifications to social sharing features are pretty amazing on this platform. The fixins are easy to add and brilliantly integrated with this tool. You can even test and integrate essential features to your app easily using this DIY app development platform. Monetizing your app is easy with this tool. With just an investment of $79 per month, you can easily monetize your app and generate profitable revenue. If you want goodies like custom wallpapers, scroll menu etc. you will be able to get it with the extra subscription.
GameSalad
If you are not much of a programmer and have not coded anything in your life, GameSalad platform is meant for you. With this DIY app development platform, you can easily create apps and integrate it into the store. You can easily create gaming apps with this platform and you don't even need coding knowledge for this. It is a startup platform, and the basic version is available for free. With the free version you can easily publish apps on the iStore. If you want to publish your games on Android and Windows platform, you should go for the pro version which is available at $299 per year.
ShoutEm
If you want to integrate a content management system into a mobile app, then you should ideally select ShoutEm tool. You can easily create mobile apps for websites that have been developed on CMS platforms like Wordpress, or utilize other content sources like RSS, OpenTable etc. Creating an app, and delivering the app with various features to the store is pretty easy with this tool. You can easily monetize your app with the available options- mobile advertising, ecommerce and in app subscriptions. This tool is available for $19.9 per month if billed annually. If you take monthly subscription, the charges are $22.9
Try out one of this DIY app development platforms to create an intuitive app and publish it to the store after thorough testing.
The innovative professionals at IndianAppDevelopers company have years experience of design and development of DIY applications on all major DIY app development platforms. Feel free to contact IndianAppDevelopers.com today to know more about DIY mobile app development process.