Groups
robbiemichael is not in any groups
Interests
Weddings and Events Photographers
Robbie Michaels

| robbiemichael
What is NYC Striking a Pose for?
Oct 19th 2015 at 10:20 PM
The meaning and importance of photography is changing for New York as it witnesses the newest, the most lively trends in photography. Let' set the aperture and take a shot at these trends.
The second decade of the 20th has witnessed some major changing fashion in professional photography. Till the very last century, professional photography was quite restricted to big occasions like engagements and weddings but now, the story is quite different. Today, photography starts at the birth itself and believe it or not, but some people who do have a tastes for the raw don't mind getting child birth clicked.
Why there has been an upsurge in the preference for professional photography and photographer can be explained with the help of two primary facts:
i.            Better awareness of aesthetic sense among the people not only in NYC but all around the world
ii.            Tremendous advancement in photography technology and thus the dip in the cost of cameras and equipment.
The latter being more of a logistic factor, the first reason explains the rise of photography as a profession more so. And because of this increasing sensibility people want to be clicked more and more and more!
Let's see what all kinds of photography the New Yorkers are gladly paying for:
This is a classic one though. Wedding photography has been happening and will probably never cease to happen. However, there are additions like pre-wedding and post wedding photography. Professional wedding photography in NYC has achieved a new level altogether with people willing to pay eye-popping amounts of money to get it just perfect.
If there any birthday photography happening it's with the kids since it's not the age of camera shy kids anymore. People do like to invest in kids' photography for they can really trace the growth through their each birthday.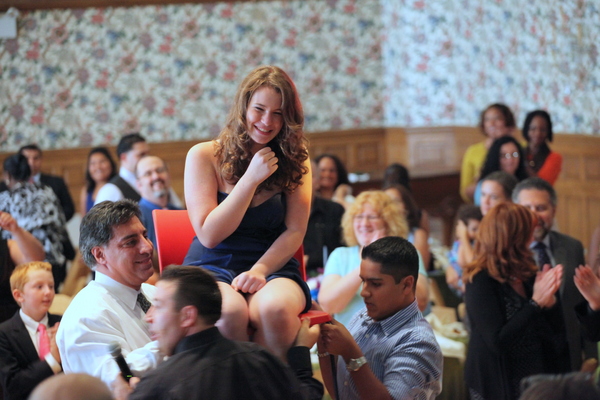 This one is really gaining currency. How about looking at your picture in your wedding dress right at your wedding ceremony? Well, this is what is happening now. It's almost real-time. Portraits are prepared within hours to make it all magical and attractive.
This is quite popular in NYC and the teenagers really appear to consider it quite happening.  Most photographers who specialise in professional wedding photography also seem to be specialising in Bar and Bat Mitzvahs Photography that has become quite a rage now.