Groups
marckorn is not in any groups
Interests
I live in New Jersey with my wonderful wife and son.

I still work the day job, and I am passionate about Network Marketing and helping others.

I have learned that Network Marketing is not about recruit, recruit, recruit or sell, sell, sell...but about people.
You build people and people WILL build the business.

First, it is always gratifying to help others succeed. The most gratifying way to achieve success is to help others become successful first.

Some of my goals for the upcoming year are to spend more time with my wife and son, who is growing up too fast. Continue to build and develop my online business and to remain on the path to financial freedom, so that I can be in control of my own destiny and not have it controlled for me.

I enjoy Spending Quality Time With Family and friends, Network Marketing and Travel
Welcome to Home Page Pays! The Ultimate One-Stop Social Community Portal for Entertainment and Fun!..
http://marckorn.homepagepays.com/

unknown
Vote for Marc Korn's "Success One Day At A Time" Blog | Thanks To All My Friends Who Have Voted
Nov 25th 2011 at 10:08 AM
"Those people who develop the ability to continuously acquire new and better forms of knowledge that they can apply to their work and to their lives will be the movers and shakers in our society for the indefinite future." -  Brian Tracy

I want to take this opportunity to say "THANK YOU" all of my friends, followers and readers for their support and their votes in this great Top 50 MLM Blogs Contest ... 2011

I also want to wish ALL of my friends and their families in the U.S. a Happy and Healthy Thanksgiving...
I am currently blessed to be in 3rd position and my goal is to finish in the TOP 10. ( Top 5 would really be SUPER ) I hope I can count on you to come out and VOTE and help me achieve that Goal.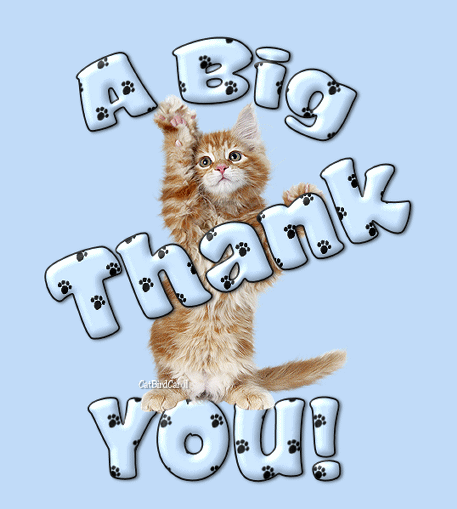 The Contest ends ~ 12AM EST, Thursday, December 1, 2011...so there is still time to vote if you haven't had the chance yet.
What does my blog have to offer you ?
I am a Continuous Learning Advocate who understands the critical importance of Personal Development and MasterMinding.
You can have the best Marketing System and the best training, but if you don't work on YOUR own self growth and development, you will only go so far.
Since my blog is a Personal Development Blog and I understand the importance of Personal Growth in order to reach your Goals and Dreams, I would like to offer you the opportunity to become empowered and enlightened... whether you vote for my blog or not.
==> Please Visit My New Page and Claim My Amazing Gift To You <==
Please review my blog and if you LIKE the content and feel that it offers value ( you will also find FREE gifts)...
==> Please VOTE For Me Here <==
Personal development and quality business training has never been more important than it is today.
Consider these facts:
The average person will increase their salary by only 2-3% annually.
Each year inflation increases by approximately 2-3% annually.
That means that, without lifelong learning, it's virtually impossible for the average person to get ahead.
However…
Top Achievers, people who are continually learning and growing, DOUBLE their income every 3-5 years.
This is why the top 10-20% increase their incomes by an average of 11% annually and earn more than the bottom 80%!
To separate yourself from the pack, you often need to know just one additional skill…and that will make all the difference in your pay scale.
Source: www.briantracy.com
Become a Life Long Learner...it's never too late to start. Make a difference in your life and the lives of those you love !
I am all about adding value for my readers and offering quality content in many areas and disciplines of self improvement. On my blog, you will always find empowering videos by Personal Development Leaders, such as Brian Tracy along with many FREE, valuable gifts.
Visit NOW and Visit OFTEN.
It is a treat to be able to compete against some of the top bloggers in the world and a bigger treat to be able to read their great content.
I have been fortunate to receive votes early on from people that have never visited my blog before and hopefully they will now become subscribers and have my content delivered directly into their inbox.
If you LIKE the content and feel that it offers value ( you will also find FREE gifts)...
==> Please VOTE For Me Here <==
Increased traffic means more people commenting on your quality content. When that happens, you will be able to interact with visitors and create a community feeling and main hub for sharing your passion, your values, goals and opportunities with your followers.
So, here is another way to get traffic to your blog... Ask yourself this question:
Do I want to promote my own information, products or services by myself, or leverage the power and massive exposure of a blogging alliance?
If your answer is that you see the value in joining a Blogging Alliance, then I suggest that you join the following FREE community...you won't be sorry that you did...
Please click on the badge below to join our FREE community today..and receive 7 days of amazing training that offers amazing VALUE !
To your massive success in blogging,
I hope you got some great value out of this post today! Please leave me a comment down below and let me know what you liked the most. And don't forget to share this post with your Twitter and Facebook friends and followers!
I invite you to LIKE my FaceBook Fan Page
To your success,
Network Marketing Coach
Continuous Learning Advocate
Skype: healthysuccess
(973) 879-1627