Groups
WebDesignblog is not in any groups
Why you should have Website Forge Build your Responsive Design
Nov 26th 2015 at 3:29 AM
Have you ever wondered why content on your mobile device doesn't look the same as content on your desktop? The reason for this is simple: a desktop/laptop has a different resolution display compared to that of mobile devices. Typically, websites are displayed at a constant number of pixels per unit area. Therefore, where the area is large, you view more pixels.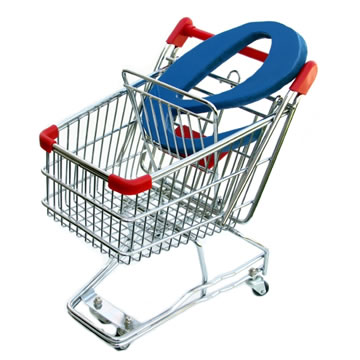 Why should you care about your mobile device display?
According to Google data, more than 50% of all searches are conducted on mobile devices. Google hit this threshold in the U.S. more than a year ago and many countries have caught up with the trend. Therefore, if you don't have a responsively optimized e-commerce or other website, you're potentially losing up to 50% of your potential audiences to those who have invested in responsive e-commerce Web Development.
Consider this: over 50% of mobile internet users expect websites to load just as fast as or even faster than desktop websites. In addition, over 75% of customers prefer websites that have been responsively optimized which means that website owners must use responsive website design to render all elements within the shortest amount of time.
Why choose WebsiteForge for your responsive web design?
Experience
Every company has different needs, particularly as relates to your custom website development. Therefore, it's important to look for a company with the right skill set to interpret the unique needs of your business and use responsive web design to give you the best rendition of your site.
At WebsiteForge, we have provided many business owners custom business solutions which help them reinforce their brand identity and foster brand loyalty with prospective, new and existing clientele.
Search optimization
In addition, we provide turnkey website development and optimization solutions which are specifically designed to improve business websites' performance in search engine rankings. Using a web design template that is replicated by thousands of businesses worldwide does not guarantee the kind of top performance you need from an official company site.
Custom CMS
In addition to custom web development, we offer customized content management systems which means that you can add, remove or update your content just as easily as you would if you had been using Microsoft Word. With custom CMS, you don't need programming knowledge to manage simple content tasks on your website, which means that you can save on website management costs.
Unlimited support
What's more, for every package that you take up from WebsiteForge, we offer unlimited customer support for whatever you need. This includes free post-deployment training, phone support, live chat and anything else you need for as long as you need it.
Investment in R&D
Because we understand that the web environment is constantly changing, we have made it a point in WebsiteForge to implement the latest upgrades into your systems in order to deliver cutting edge custom website design solutions for our clients. This costs us about $250,000 every year, and we pass on the value of these upgrades to our clients at no additional charge to them.
If you're looking for a responsive official or ecommerce website development partner, look no further than WebsiteForge; we've got you covered.