Groups
Facebooklikes is not in any groups
Elisabeth Emma

| Facebooklikes
Why Should It Be Acceptable to Use Facebook at Work?
Nov 18th 2015 at 11:53 PM
As you can connect to the Internet from your work to seek information or collaborate on projects with colleagues, you can also do it by connecting to Facebook productively. If you had not thought of it before, today you will learn why it is acceptable to use Facebook at work.

If you agree with these reasons, be sure to consult the existing rules in your company about using Facebook during work hours. If no, this can be a good opportunity for you introduce Facebook at work productively.
It will serve to research the competition.
If your company's competitors are already on Facebook, checking their pages will serve to know what products or services they have launched for their followers and how they respond to them. This type of information could be very useful, especially if your company does not have a budget for research of common market. And if your competitors do not have a presence in this network, this could be an excellent opportunity to create a Facebook page for your company and get ahead of them.

It may be useful for work and projects.
Depending on your field, the information found on Facebook can serve to develop your professional projects or to obtain information related to your customers. An example of this is the teachers on Facebook who use this network to devise original projects and tasks for their students.

The information you get might come from sources such as the comments written by the followers of the page of your company or the statistics available in the administration panel of Pages on Facebook.
You can communicate useful messages for employees.
If you work in a company where you get a lot of emails every day, you will probably agree that you do not always have all the time in the world to read every one of them. Like you, many other employees also ignore those which seem less important and are usually sent by internal departments of a company or colleagues in other areas.

Posting useful messages for employees of a company in a Group on Facebook can help disseminate them more easily, especially if you consider that many will connect to Facebook on weekends from home. Also, if you try to coordinate activities outside the office such as sightseeing or meetings of teams, it might be easier to do in this social network.

It could help to promote your company.
If your company is small and does not have a corporate website, a Facebook page can be a solution to this problem. It will give you the opportunity to publish on the internet the name of your company, including contact details and display photos of your products or services. Thus, a person seeking the name of your company could easily find this page on Facebook. One or more employees may be responsible for constantly updating, while others may help promote and a third group may be aware that there are not any typical errors.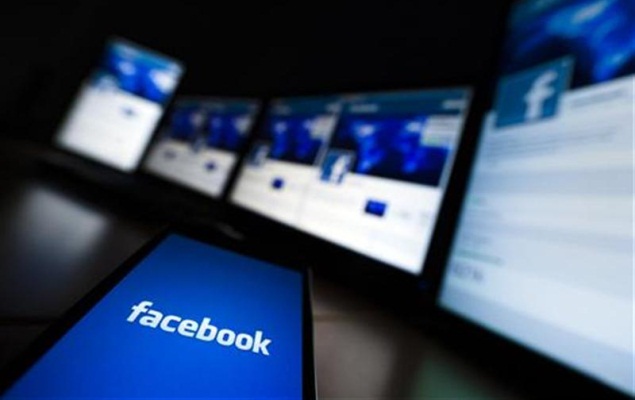 It will prevent employees from installing programs of dubious quality.
If access to Facebook is blocked, there will not be few who attempt to install programs downloaded from the Internet to bypass these barriers to connect to their preferred network. Such actions could expose the company's network to viruses, Trojans and other security issues.

You should allow access to Facebook in moderation which will help prevent such situations. For this reason, it would be a good idea to allow access to this network over lunch or at the end of the business day provided that it is in moderation.

If your company is using Facebook commercially, a good strategy is to get Facebook likes - real and cheap from a reliable sources.