South Florida Entrepreneur's Workshop Weekly Event - Every Thursday
Apr 27th 2011 at 4:41 PM
South Florida Entrepreneur's Workshop
Weekly Event - Every Thursday: 10:00 AM to 11:00 AM (ET)
Sunrise, FL
Hosted by: Tene Williams, Courtney Lawrence and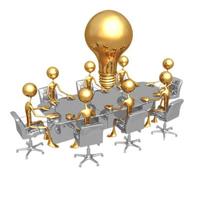 Carlos Aponte Jr.
Join us for free coffee at this weekly meet and greet with a marketing ideas twist!  We will cover online and offline marketing techniques as well as budgeting ideas for your business FOR FREE
Here are just of the few subjects we will cover!
How to set up a Facebook Fanpage with the new iFrame
How to go viral online
How to go viral offline
How to track your expenses more efficiently
How to tap into mobile marketing
How to drive more traffic to your websites with a Virtual Assistant
How to increase traffic to your website with ZERO out of pocket
What is article marketing and how can it help my business
Why do I need a Facebook, LinkedIn or Twitter account?
How to get your e-book published and sold!
Free autoresponders for your list building
What is popup domination and how can it increase my list building efforts
and much much more!!!
See you on Thrursday!