Groups
accucheck is not in any groups
Maintaining Diabetes Glucose Meter Strips and other Devices
Jul 4th 2013 at 3:46 AM
If you are serious about maintaining good health and lead a happy life, it is important to go for the best glucose meter and other important devices that help you calculate the levels of glucose in the blood. Since these devices play a vital role in diabetes management, you need to take good care of it.
Here are some tips to maintain these devices at their best state:
Temperature
Take special care that the glucose meters and Diabetes Glucose Meter Strips are not exposed to extreme temperatures. Freezing cold and intense heat can disrupt the functioning of these devices. In case, you keep a glucose meter in your car, it is important to remove it if very hot or cold weather is forecasted.
Safety
You need to emphasize on the safety of diabetic test strips. These are quite expensive but very helpful tool for managing diabetes. Hence, it is crucial that you protect your investment accordingly. Strictly avoid leaving your strips exposed to extreme temperatures. You need to close the cap on a canister of test strips. Also keep the lid closed at all times to protect the integrity of the Blood Sugar Test Strips. The strips should also be protected from moisture and debris.-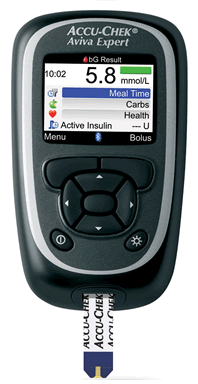 Cool
It is important to keep the insulin cool but not frozen. Exposing your insulin to extreme heat can ruin it. Hence, make sure you keep insulin pens and vials refrigerated. It is absolutely fine to carry these supplies with you during the day unrefrigerated. Keep them away from direct sunlight, and in a cool environment.
Pump Protection
Insulin pump provides certain amount of insulation of your insulin from the heat. To protect it from excess heat, it is important to can use a protective pouch. Usually, these pouches are available with a small, cold gel pack placed inside the pouch to protect your insulin from the effects of heat.