Groups
jatinchhabra is not in any groups
Interests
Jaipur based travel blogger, just joined Sett to connect with like mind people. About Me? Well I am 29, loves to travel, have traveled more then 2000 Kms in Indian Sub continent and want to explore more.
Jatin chhabra

| jatinchhabra
Top 10 Tourist Destinations in Rajasthan

1 year ago
List of 5 Pet Friendly Hotels in India
Jul 21st 2015 at 2:29 AM
In recent times, pet owners have still not enough options for pet friendly hotels, which is quite a new trend in India. But, the good spark to it is that hotels are catching up on it. Take a look at these five hotels listed for vacation places that are ready to accept your pets.
1. Hotel GTC

Hotel GTC is conveniently located in Greater Kailash 2, Delhi which makes it a better option for travelers. A lot of Hotel GTC's clients include pets to be a part of the family already, and so in turn, the cats and dogs get the chance to tag along with guests while traveling to which the hotel is expert in handling the task.
This south delhi hotel has a staffs that professionally work with pets to be well taken care of. The pets that enter Hotel GTC's premises will be given superb service equal to the human guests. The deluxe rooms are pet friendly, there is a pet food delivered especially for the pets as well as a veterinarian on standby.
For more information about this pet friendly delhi hotel, view this link.
2. Emerald Trail
Emerald is arguably the best homestay located in Bhimtal in Uttarakhand. For guests who wanted to spend the holidays or breaks from work in the city, this is the best place to relax and unwind to never mind all the stress city life can bring. Emerald Trail is a pet friendly homestay and is a perfect getaway to play not only with family members but also with your dogs and cats because of how nature takes its form beautifully into the landscape. The place is very much like a forested area where everyone including pets can enjoy trekking, paragliding, al fresco dining, and all sorts of outdoor fun.
3. Woods Villa Resort
Situated in Jaipur in the Agra Road, Woods Villa is a breath of fresh air and a peaceful delight to people who wanted to get away from the hustle and bustle of the city life but is not very far away. The accommodations are deluxe rooms and suites which open into the woods and swimming pool, and are pet friendly. Relax with the swaying sound of the trees and birds chirp while seated in its sitting area. The Wood Villa also has pets living in it such as pigeons, rabbits, geese, and chickens which your cats and dogs are excited to play with.
4. Bed and Breakfast New Delhi
One of the only few places that welcome pets in the city is Bed and Breakfast New Delhi situated in Maharani Bagh which is a residential vicinity in the Friends Colony, South Delhi. Bed and Breakfast New Delhi is about 15 minutes away from the center of the city and Connaught Place. The owners of the place are professionals who also into the garments industry and are seasoned travelers. Walking tracks are also available for pets which are just very close in the homestay.
5. Our Native Village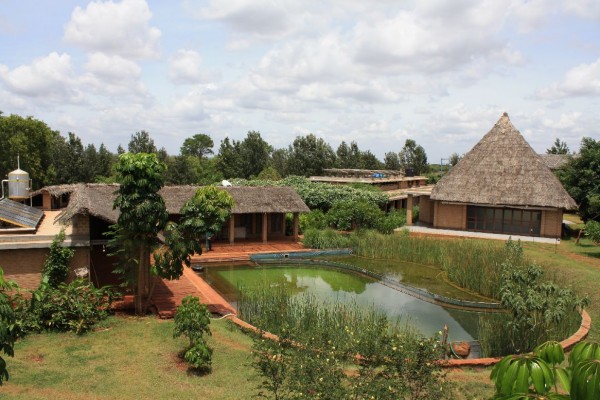 One of the top ecotourism friendly destination is Our Native Village which is set up to be a resort but with an atmosphere of a native Indian village. The place is a taste of both luxury and local flare ready to accept pets that can run all around the place while you try to participate in different activities like organic farming, kite flying, cow milking, bicycle riding, and bullock cart rides. The spa is also available for rest and rejuvenation.