Groups
blogon is not in any groups
Introduction To Microdermabrasion Treatment
Dec 11th 2015 at 11:44 PM
Want to get beautiful skin? Tired of acne scars and wrinkles that put a question mark on your beautiful skin? Want to revitalize the lost beauty of skin? Want to look young again? If the answer to all these questions is yes, then you have come to the right place.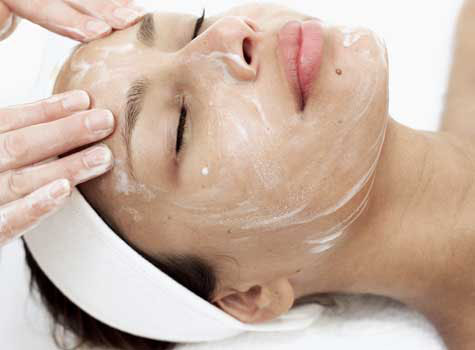 Many people have nearly perfect skin without any flaw and when asked about that, they simply credit the luck or genetics for beautiful and perfect skin. But you are living in the world of technology and you don't have to be lucky to get a beautiful skin.
You can get microdermabrasion from the best boutique in LA and Studio City named as the Beauty Boutique LA that not only provides microdermabrasion treatment but also provides revitalizing facials and lashes and eyebrows treatments completing your overall look.
Now you might be thinking about the microdermabrasion treatment, right? So let's start our discussion with the introduction to microdermabrasion treatment.
Introduction to Microdermabrasion Treatment:
Our skin is constantly exposed to the environmental factors like the sun rays, air particles, pollution and other damaging agents that can badly affect the quality and purity of skin cells. Over the years, the skin becomes rough and dull and lots of aging factors also began to appear even when you not even crossed the 30s yet.
Microdermabrasion treatment is a type of non-invasive and non-chemical treatment that can help revitalize the skin by removing the layer of dry and dead skin cells. The newer, healthier and clearer skin began to reveal in this way. It also boost the production of new skin cells which is full of elastin and collagen making the skin look younger.
Microdermabrasion is however gentler than dermabrasion treatment but still very useful for the reduction of wrinkles, fine lines, aging spots, pigmentation, acne and acne scars and lots of other skin problems.
Who Should Take Microdermabrasion Treatment?
Microdermabrasion treatment can be taken by almost any person having skin problems provided that they consult a dermatologist first. The patients with pigmentation problem, wrinkles, acne and acne scars, skin texture problem, sun damaged skin, clogged pores, etc. can look towards microdermabrasion for treatment.
The people suffering from rosacea and acne can also get microdermabrasion treatment to make the skin close to perfect. Make a quick visit to Beauty Boutique LA:
Beauty Boutique LA
12457 Ventura Blvd Ste 103
Studio City, CA, 91604
(818) 506 6400