Groups
Rosiechamberlain is not in any groups
Interests
Art, travelling, entertainment, music, gadgets
Rosie Chamberlain

| Rosiechamberlain
How to Write an Argumentative Essay
Sep 28th 2015 at 2:49 AM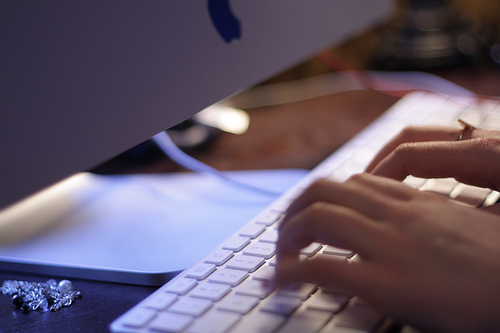 As a rule, a persuasive essay is pretty short, about six paragraphs. Usually, a writer should focus on the one side of an argument and devote a single paragraph to the opposite point of view. These essays mostly appeal to the emotions of the reader.
Argumentative essays are longer than persuasive ones. The quantity of paragraphs varies from five to as many as necessary. While the student should mostly focus on the one side, there also should be a detailed discussion regarding the opposite side that should be described in more than a single paragraph.
Argumentative essays should focus on the facts that can persuade a reader, not to calling to their emotions on an issue.
Before you start
The first thing to do is to plan your essay before you start working on it. It includes several aspects:
· Pick the topic.
Choosing a topic, you have to concentrate on some problem that has two conflicting sides or different conclusions. Try to consider the topic that you are interested in. It will make your task easier.
Remember that an argumentative essay should be based on facts, not emotions and, therefore, pick the topic that you can support with reasoning and evidence. Read the topic thoughtfully and begin making a mental list of evidences you can use.
· Read maximum information on both sides of an argument
Once an interesting topic is found, you don't have to research only the side that supports your own point of view. You already know about it. So, you have to create a list of points for both sides.
Later, it will help you write. It will help you make sure that your writing is based on the facts, not emotions.
When you start
Like any other essay, the argumentative essay has three main parts: introduction, the body, and conclusion. Each of parts is described in detail below. Remember, that the length of your paper depends on:
· Introduction
The first paragraph introduces your topic and presents a thesis statement. Thesis should explain your position no matter what topic you choose. Your introduction should be concise and clear. A good advice for an argumentative essay introduction is to provide some statistical data that supports the fairness of your position.
· The Body
The next part is the main one in your essay. This part may include three and more paragraphs necessary to cover your topic and complete all the requirements given in your instructions.
In the body, you have to explain and describe both sides of an argument. Use separate paragraphs for different points, including the strong points of the opposite side, too.
Since the idea of your paper is to argue for your point of view, be sure to apply more effort and time for your opinion than the opposite one. In the body of your essay, you should start with introducing the opposite side, presenting the strongest arguments, supporting them with strong evidence. It should take from one to three paragraphs, depending on the length of your assignment.
Once you have described the opposite side, start introducing your position. You should use a single paragraph per point, including all the evidence you have to defend your position. You may include some examples of your arguments refuting the evidence of the opposing side. This portion of your essay should be longest.
· Conclusion
The final paragraph of your paper should restate your initial position. The best way to do it is to summarize every main point of your argument. Include the best piece of evidence.
Don't forget
The argument you present is useless in case if you don't know what you are talking about. Learn as much as you can about side you take, however each paper writer should discover the opposing side in detail, too. It will help you if your argument is challenged by your tutor or classmates.