Groups
oliverafaucets is not in any groups
How to choose high quality waterfall bathroom sink faucet ?
Jul 17th 2015 at 2:18 AM
How to choose a waterfall bathroom sink faucet with good quality? There are many types of faucet in the market which will let you more puzzled. Many housewife will focus on the details and how to choose a satisfy product. The important factor is not the appearance, the key point is the quality. Now, I will introduce some knowledge to you.
First, handle: flexible and has good valve
The valve of common waterfall bathroom sink faucet has two types: stainless ball valve and ceramic valve. Stainless steel ball valve has good anti-pressure feature but the spool is easy to workout. While the ceramic valve can withstand high temperature better and has good spool which can use for a long time.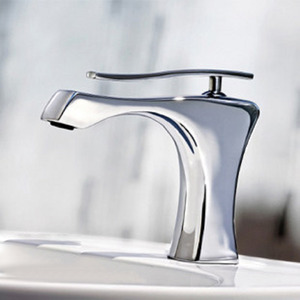 Second, detection book: to be quality warranty
The faucet body usually is made of refined brass. The quality warranty of the brass casting product is best. The more pure the brass is, the better the plated finish of the faucet will be. And the finish is anti-corrosion and rust-resistant. Some factory choose zinc alloy instead of brass for cheap price. Although our nation allow us to use zinc alloy material instead of brass, but the quality of zinc alloy is very bad.
When you are going to buy a waterfall bathroom sink faucet , you can check the material of the faucet. Take the faucet and feel the weight, if it is heavy the material is brass while the zinc alloy material is soft and lightweight. But some specialist believe that don't judge the quality through the weight because some factory add the thickness or other metal of faucet. So consumers should ask the sales with detection book.
Third, recognized brands: service is more secure
Consumers should go to regular markets and supermarkets to buy brand taps. Brand goods are manufacturers of brand identity, non-formal or poor quality products are often the product paste some paper labels only, even without any sign. There should also be within the manufacturer's logo faucet crates, quality assurance and after-sales service card.
Housekeeping nature is to pay attention to details, small faucet has to share with you the purchase method. Focus or rely on everyone to study.