Groups
fernandezleah is not in any groups
Interests
Leah Fernandez is an intellectual political science Professor in the Washington University who loves to write, share or express his political views with the society through blogs and articles.
Hillary Email Scandal – An Irreparable Disgrace to the United States
Dec 8th 2015 at 4:45 AM
Anyone thinking about the Clintons on the fairer side of the grass is not supposed to be from this planet. They (Bill Clinton and Hillary Clinton) have always been in the limelight for brutal reasons that did not do any good to their image, and leaving it shattered beyond repair. The Hillary Email Scandal, a controversy that arose in March this year, has made the Democratic Presidential Candidate and Ex Secretary of State in a serious problem she would never be able to get out of.
After having felt apologetic for using her family's private email server for her official email communications while serving her term as the United States Secretary of State, she was not in a state to face the Democratic Party and the people of the country. Apparently, no citizen would ever want to see a traitor swearing an oath to becoming the President of the United States.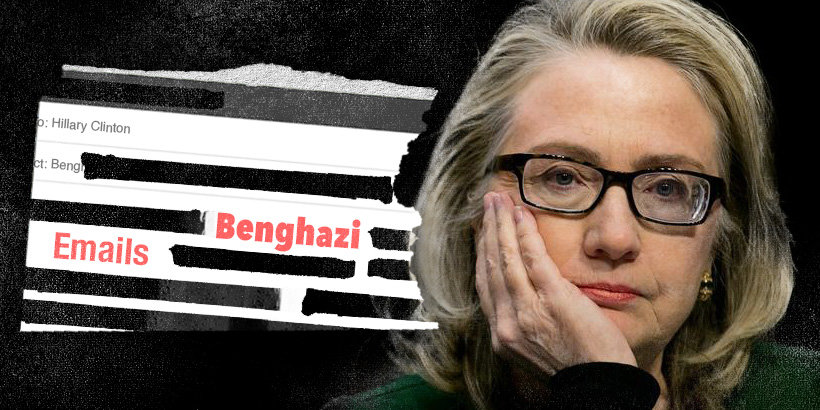 Rather than using official State Department email accounts housed on her Federal government servers, she chose to play safe and smart exploiting the server with the wrongful intention to conduct private business. The wife of the former President of the United States, Bill Clinton, expects people's mind trapped in a situation where everything seems haywire and chaotic. The nonstop tales she's been viewing as nothing but just a mere cock-and-bull story regarding the email scandal has caused a lot of pain to the people.
The U.S. citizens have been made to feel that way about this lady who would possibly go an extra mile to become the President, but let we tell you Mrs. Clinton, that people seem fully aware about the ugly truth and there's no way you are escaping from the wrath of the law which will soon be imposed on you for atrocities you have caused to the United States government. Her numbers appeared to have been dropping, because no proud citizen of the United States of America would ever accept the traitor as their President.
Hillary Clinton stated she's been "transparent enough" about the use of private emails while she was serving as Secretary of State and expressed grief for the wrongdoing. She herself confessed she should not have used a personal email address for work-related messages on a private server that's been installed in her Chappaqua home. Now, the former President of the United States seems to have felt at a loss for words for his better half had already committed to the illegal activity. The State Department has released 7,000 pages of emails. The downfall has begun for Hillary Clinton.