Groups
fyaanfreedom is not in any groups
Earn Money From Trusted PTC site
Feb 23rd 2011 at 11:31 AM
What Is PTC, after all?
But first things first! PTC is an acronym that means - Pay to Click or Paid to Click. What this means is that someone gets paid to click something on the internet. With the burst of the Dot Com bubble in the late 90s, everyone wanted to have a website. Now after all this, it was - who will visit the sites? SEO was quite unknown during those days and mostly was done on the Meta Tags. Site Visibility using search engine was quite remote as the people those days were neither that Search Engine Friendly nor were willing to go by the new names. They preferred to stick with the sites that they knew.

So the new websites that were getting created thought of something that would help them gain visibility for their sites and PTC was born. But who would click or view their sites without money getting involved? Hence money was brought into the big picture.

Today, people have also found out another way to get their site displayed to some people using click exchange programs but that is not the part of discussion here.

Who Joins the PTC?
There are thousands of people who join the PTC sites and hope to make an earning from these sites. Generally the following sets of people join the PTCs -
a. Housewives
b. Students
c. Working People
d. Retired People
e. Others
How Do the PTCs Work?
The business of PTC is similar to the other businesses. They have income and expenses.
Earnings -
The income of the sites comes through two channels -
a. The websites that they advertise
b. The people who register with them as so called Premium members.

Expenses -
The PTC sites that are legal have the following expenses -
a. Payment to the people who view and click their displayed ads which is the bulk expense
b. Setting up the Website and investing in the initial advertisements of their sites

For Members
For the Members of the PTC site, these offer prices per click. The members are to view a set of advertisements for a pre-specified time mostly 30 seconds to 60 seconds and they are paid $0.001 to $1.00 per click. This depends on the pre-decided amount. The payments to the members are made after they reach a minimum payout limit via different modes - Online Money Transfers, Online Agencies, Cheque and various other methods.

All these vary from the Site to Site. I have tried to provide the ranges and details as I could find them. Please consult the support or your up line (if you were referred) for the correct details prevalent for your PTC.
Here are some proven PTC paid me
My payment Proof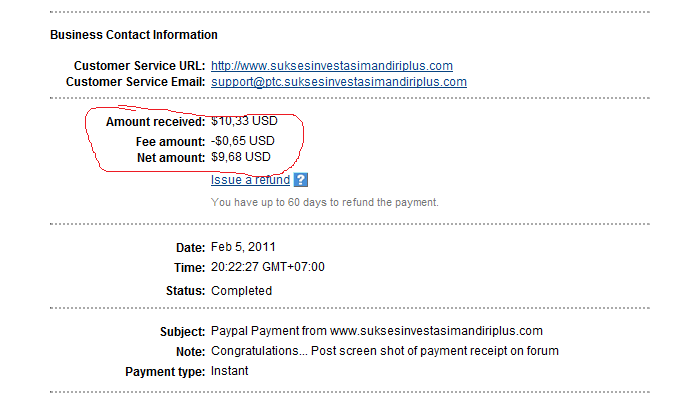 MY PAYMENT PROOF FROM WIZBUX