Groups
livecustomerservice is not in any groups
livecustomerservice
Online Platform To Address Customer Problems

2 years ago
Customer complaint management with the help of software
Dec 2nd 2014 at 9:36 PM
It is easy to manage customer complaints, when the issues are minor and there are few customers to complaint but when there are many customers and everyone has something to say then you have to be prepared to handle customer queries.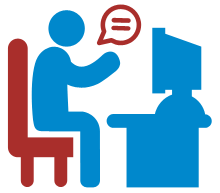 Call center can handle customer queries
A call center with tens of phone lines can handle hundreds of phone calls. In this way, you can manage your customer complaints. But if you want provide quick help and keep your customers satisfied then you have to use software. An online platform would prove to be more effective in comparison to a call center.
Customers would get dedicated space to raise their voice. They would get accounts to report complaints. The complaint management software would provide space to customers. They would post their requests and complaints on their accounts instead of making phone calls. And if they want to make calls then can make calls as the software is able to provide multi-channel support.
Multi-channel support
Service executives would be available for chatting, when they are online. Customers can chat with executives and in this way aware the executives about their problems live. If possible, the executives would provide quick help or they would forward the complaints to service team for quick solution.
Multi-channel support is real help for customers. All the complaints would be pooled in the software that would maintain customer data. The service executives won't need struggling with recorded calls to find data. They can scan the customer data on software to find previous complaints and their solutions.
Customer data
It is a valuable asset for service executives. Complaints can be tagged or leveled according to their solutions or gravity of the problems. It would help filter most important issues from general problems, where customers only want to seek information.
When a customer has a problem, he either reports a major issue that need technical help or he seeks information. Traditionally all the issues are reported to service team but many issues can be solved at executive level. If a customer seeks information, the executives can provide information without reporting the problem to service team.
If you have a number of customers to support then you would find this complaint management software just perfect for your needs. It is easy to use and what is more important is it is developed for providing customer service. It handles phone calls and also it provides social media assistance.