Groups
graciedyer is not in any groups
Interests
shopping, reading
Beat hair loss with mesotherapy treatment
Aug 10th 2015 at 11:25 PM
Starting to lose your hair? A treatment called mesotherapy can help regain your crowning glory in just a few sittings. The best part is, it does not pose any side-effects according to Dr Sadhana Deshmukh, a Mumbai-based dermatologist, cosmetologist and trichologist. But is it for you?Find out more about this hair loss treatment.
What is mesotherapy?
It is a therapy where tiny drops of cocktail drugs are injected into the subcutaneous tissue and dermal layer of the skin. Very fine needles are used to inject the solution directly into the scalp so that there is minimal pain which is usually bearable. These drugs are essentially a mix of certain vitamins and minerals that your body lacks and causes your hair loss. This helps the hair to grow in spots where there is balding or fine hair.
How effective is mesotherapy in treating hair loss?
It is quite effective and safe and the cocktail solution of drugs is injected in the scalp once a month. With every session you can see improved hair growth and depending on how much hair fall you have, the procedure lasts for a certain number of sessions.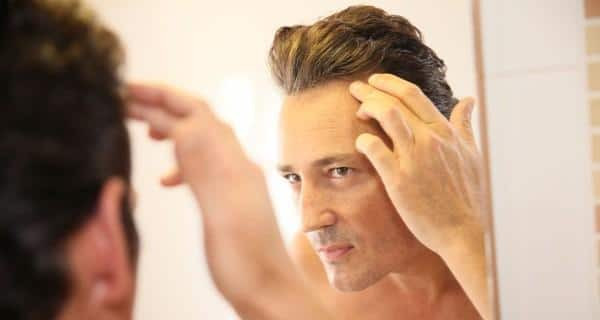 What happens in the procedure?
First an anaesthetic cream is applied on the scalp. After 45 minutes, tiny drops of drugs are injected all over the affected area of the scalp. It is done with an insulin syringe or mesogun. Apart from injecting this solution, plasma-rich platelets (PRP) derived from the patient's own blood is injected once a month by mesotherapy technique.
How much time does it take to see results?
It takes minimum 4 to 5 cycles to see the results. And for sustained results, 6 to 8 sessions are required. One can see the results of PRP treatment in about 2 to 4 sessions.
Who can undergo this treatment?
Those who have diffuse hair fall i.e. hair thinning from all over the head which is more common in women than men can undergo mesotherapy. Also androgenetic alopecia or male pattern baldness in initial stages can respond very well to this treatment.
Who should avoid it?
It's quite a safe procedure. There are no contraindications as such, but those who have allergies to specific drugs can avoid it. You can consult your trichologist before you begin this treatment to find out if it is suitable for your body and scalp. It will also vary on the stage of your hair loss. If you've lost too much hair, it may not be very effective so it is best to have a consultation once. Also, pregnant and lactating women may not be able to undergo mesotherapy.
Does mesotherapy have any side-effects?
There are no serious side-effects of this treatment. Usually, one can get red bumps on the scalp where the solution is injected but these settle within 24 hours.
Are maintenance sessions required post the treatment?
Not always but in severe cases maintenance is required.
What is the approximate cost per session?
It depends on the doctor's expertise and the products used. It varies from Rs 3,000 to 30,000 per session.