Groups
· Just for Laughs
· Traffic Exchange Fans!
· Blogging for Success

Interests
Having worked in sales and marketing for most of my life, I have never experienced the joy I do now in the merchant processing field. If you need credit card processing equipment online or offline, contact me. My company runs specials all the time.

Because I love helping people obtain their goals and become successful, my approach to any prospective business owner is whether I can save them money and increase their profits. If I can do that, then I\'ve done my job.

One of my passions is blogging about social media marketing for businesses, particularly small businesses. I provide advice and best practices to help businesses understand the quagmire that exists on Facebook, YouTube and other social network marketing opportunities.


In my spare time I take stunning photos, and have been published by: CNN News, KMOV-TV (St. Louis, MO.),Discovery Channel The Storm Chasers, St Louis Bureau of Tourism Online Travel Brochure (2009).
Specialties

Account Manager: Card Payment Solutions
Marketing Product Manager for SBCDO--Ameritech Yellow Pages
Graphics Manager--Ameritech Yellow Pages
Sales Representative--Verizon Wireless
Sales Manager--Promoter Magazine
Photos By LaTease--Owner/Photographer
LMR Publishing--Owner/Writer

Any supervisor worth his salt would rather deal with people who attempt too much than with those who try too little." --Lee Iacocca, American businessman

unknown
3 free valuable life-saving Marketing Kits that you can improve your business today
Jun 24th 2012 at 3:44 PM
From time to time, I receive ebooks that I believe are invaluable to my success.  And when that happens, I want to share them with you, take advantage of these free reports so you can get better at marketing online.
Each of these really great free eBooks are more than instructional – they are also inspirational and will provide you with a wealth of ideas to run your social media and business better. Check them out here:

#1 -  10-Step Guide to Social Link Building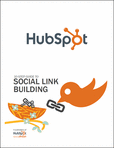 Social media becomes a key tool in attracting a large number of inbound links at a low cost. A business that doesn't generate inbound links is like a car without gas: it exists but doesn't work. So how can you generate links?

Through link building: the key off-page search engine optimization factor. The more links you have pointing to your site, the more traffic and better rankings you can secure through search engines. Inbound links bring three major benefits to your business:
Brand exposure and awareness
Direct/indirect traffic (and leads)
Search engine rankings (residual traffic)

Click here: 10 STEP GUIDE TO SOCIAL LINK BUILDING

#2 - Beyond the Facebook Business Page - How to Generate Traffic & Leads with Facebook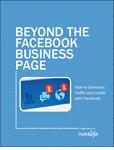 You've set up your Facebook Page, you post and interact regularly - now what? In HubSpot's new eBook, Andrea Vahl, co-author of Facebook Marketing All-in-One For Dummies, reveals insights on how Facebook can turn into a driver of real business results.

This 28-page eBook will teach you how to:
Drive traffic to your website from Facebook
Pick what content to post on Facebook
Advertise effectively on Facebook
Capture leads from Facebook
Run Facebook contests & sweepstakes
Grab the eBook and find out how to turn Facebook into a source of traffic and leads for your business.

Click here: Beyond the Facebook Business Page - How to Generate Traffic & Leads with Facebook


#3 - How to Attract Customers with Twitter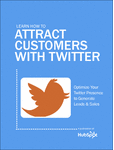 The biggest mistake marketers make with Twitter is not realizing its full potential as a way to bring in more revenue. Yes, Twitter is a place for engagement with followers; but it's also a place to generate leads and drive new sales for your organization. In this eBook, you will discover the different stages of optimizing your Twitter presence for attracting leads and customers. More specifically, you will find out how to:
Optimize your Twitter presence for brand awareness & search
Jump start your Twitter lead generation strategy
Measure the ROI of Twitter
This eBook, with a foreword by Laura Fitton, the author of "Twitter for Dummies," explains how to use the social network to drive real business results.

Click here: How to Attract Customers With Twitter

Hubspot always producing great reading and helpful ideas, no matter what size business you run. Download them all now and enjoy!

Here's to your success,
LaTease Rikard