Groups
jamesweatherly is not in any groups
Interests
Being the youngest of five siblings, I have always lived a sheltered life. Books were dearer to me than friends in childhood. After graduating from University of Melbourne, I decided to start my own business, something unique, exclusive and off the beaten track.

James Weatherly

| jamesweatherly
Daytek clotheslines – a model of excellence
Nov 16th 2015 at 9:39 PM
Laundry hanging on Daytek clotheslines in the backyard is a common sight in many households. There are numerous reasons for which Daytek clotheslines are fancied by many homeowners. Durability, multi utility, longevity, line space and portability are some of the qualities due to which these washing lines are so popular.
One of the most reliable and authentic washing lines, Daytek clotheslines are subjected to a detailed examination and evaluation to test their quality. These lines are also load tested to ensure supreme levels of durability. There are different types of Daytek lines available in the market. Rotary clothesline, outdoor and indoor fold away lines are the most sought after Daytek washing lines.
Noted for their performance and multi utility features, Daytek clotheslines come in a range of models created to suit your requirements. Here are two most popular types of models available for purchase.
1. Fold down clothesline – This type of washing line is ideal for houses that have a small backyard. Perfect for households with spatial constraints, fold down clothesline model allows you to dry your clothes in a discreet fashion. When in use, you can easily mount it on a wall and after using, it can be effortlessly folded and kept away. This particular model is available in three distinct versions, single, twin and mini.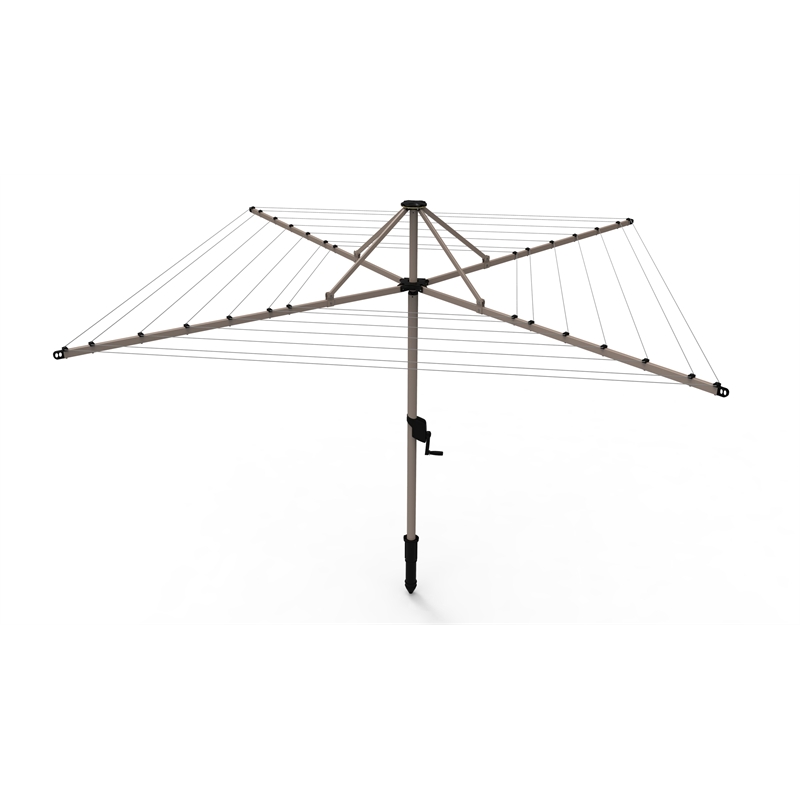 Single Lift and lock version is an embodiment of simplicity and usefulness. It is very easy to use and has a line space of 24 m. High tensile steel tube gives maximum strength to the line and optimal line spacing facilitates clothes hanging. The tube is galvanised and powder coated to prevent it from corroding.
Fold down clotheslines come in a rectangular frame. Although they are generally mounted to a wall, users have the option of purchasing ground mount kits to use them where no suitable wall space is available.
2. Rotary Fold away clothesline – This version is one of the most commonly found Daytek clotheslines. Suitable for houses with big yards and considerable washing loads, rotary fold away line is an ideal alternative for large scale drying. Its eco-friendly design offers economical outdoor clothes drying. The rotary fold away washing line is equipped with a fold down option. It is easily portable as the whole unit can be removed for storing purpose.
Daytek clotheslines offer users an ideal blend of quality, line space and durability. High quality products and excellent customer experience are the prime reasons why people love to purchase them.