Groups
jasonbrown is not in any groups
Add the Perfect Finishing Touch to Your Home with an Area Rug
Sep 19th 2014 at 12:44 AM
Those who embark on interior design projects often find that one little flourish can bring an entire room together. Sometimes it's wallpaper, other times it's the perfect piece of furniture, and many times it turns out to be the flooring. Even if the floor of a home or apartment is already covered with sleek hardwood, or expensive wall-to-wall carpeting, there's one more thing that usually turns out to be the cherry on top: a perfectly placed area rug.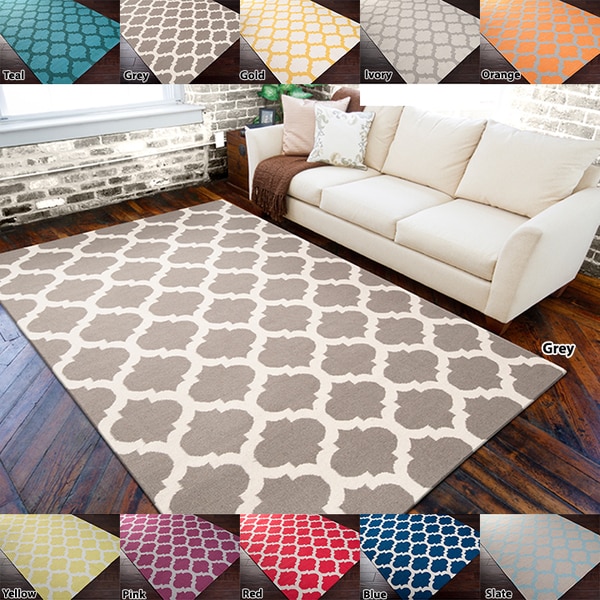 Of course, a person can't just throw any old area rug into any old room. There is a subtle artistry to matching the perfect rug to the perfect section of house. So for those who have hit a dead end when it comes to their interior design scheme, consider these tips for adding an area rug.
Entryways
Entrances and transitional spaces are perfect spots to add an area rug. However, folks should keep in mind that, as far as these specific spaces are concerned, less is more. As a general rule, the rug in question should be no wider than the width of the door at the entryway. (It should probably be slightly narrower.) If the doorway enters into a hallway, a long area rug can be implemented to help stretch the area. Those with hanging chandeliers or overhead lighting can place a round area rug just under the lighting element.
(Note: area rugs – even those used primarily for decorative purposes – require just as much maintenance as regular carpeting. They should be vacuumed once or twice a week and, when at all possible, should be professional cleaned annually, such as by the professionals at Chem-Dry.)
Dining spaces
Area rugs are perfect for dining rooms as well. The trick is to match the shape of the area rug to the shape of the table. An oval rug can compliment an oval dining table and a rectangular table should have a rectangular rug under it and so on and so forth. These rugs should also be large enough to accommodate the table's chairs.
Offices
Area rugs in a home office should serve the same purpose as flooring in any office environment – to facilitate work and create a positive environment. To this end, warmer colors are a must. The area rug should also be large enough to fit under both the desk and chair with plenty of space leftover. This ensures that the wheels of the office chair aren't always falling off the edge of the carpet.
Living rooms
In a communal rest area, such as a living room, it's often best to have the area rug be the focal point of the room. These rugs should err on the larger side and be big enough to fit under furniture, such as sofas and coffee tables. Designers also recommend not going nuts by placing the area rug at extreme angles in the room, as doing so can draw attention away from the room's overall design.
Bedrooms
Area rugs in bedrooms can enhance the sense of intimacy. Achieving this often requires little more than placing a rug near bedroom furniture. And those who have a lot of excess space in their bedrooms can simply place an area rug at the foot of the bed to bring the whole room together.
By following the above design guidelines, homeowners and renters can find an area rug perfect for any room.