Groups
Urbanosaurus is not in any groups
Interests
Ivan Dimitrijevic has his focus on blogging as well as social media marketing. writes on a variety of other topics including home improvement tips and online business. He is married, with a 4 years old daughter and he enjoys sport, entertaining, and spending time with family.
Ivan Dimitrijevic

| Urbanosaurus
4 Simple Home Maintenance Tips
Dec 5th 2014 at 2:19 AM
When people think of buying a home, most are usually only concerned about the financial aspect, or how much money they are going to spend. Sometimes, people forget about all the responsibilities and obligations that come with owning a home, and purchasing a property can have many hidden costs that you might not even be aware of, and that the initial look of a house can be quite deceiving. Just as you regularly take your car for a checkup, you have to maintain your home in a perfect shape, and this will prevent you from a number of other disasters that can happen unexpectedly.
Don't let this frighten you, while owning a home can fundamentally change your life, you have to start somewhere; and this is why we recommend properly researching everything you worry about, and you will probably find a lot of things that you are not even aware of. With the help of the internet, and a few professionals, your home will not only be safe and sound, but also comfortable to live and enjoy in. We have created a small list of things for you to keep track of, that might help you with some of the nuisances around your home.
Insulation of Your Home
Electric energy is becoming more expensive every year, mostly due to the fact that fossil fuels are slowly but steadily running out, and more and more money has to be invested in renewable sources of energy. Insulating your home is probably the most essential step when it comes to keeping your home cool during the summer and pleasantly warm during the winter. Proper installation of high quality insulation material will save you a lot of money you would usually spend on heating and cooling, and those utility costs will also prolong the lifespan of AC units as they will work less but achieve better results. Insulation of your home also includes installation of good windows and doors that will not allow any air to pass.
Roof Maintenance
Repairing a roof, or in the worst case scenario buying a new roof, can be extremely expensive, so we recommend checking up on your roof at least once a year. This is especially important if you live in such a climate where there are harsh conditions with lots of snow which puts a lot of physical pressure on the roof, combined with hail, rain and scorching sun during the winter – which basically happens in  most parts of Europe. It won't take up a lot of your time, and it will help you decide whether you need some kind of home insurance in the long run. Do not forget to inspect the metal construction for rust and weak parts which will have to be replaced. Repair missing and damaged shingles on time, as water can destroy your furniture, electric installations, and not to mention that it will cause mold to appear in hidden places like inside walls, your attic or ceiling, which will cause a number of health problems for all the occupants.
Plumbing
Plumbing can most often present a problem in bathrooms, kitchens and basements – mostly due to the high number of pipes physically passing there, and main valves which are usually located there. You should hire a professional to check for possible leaks, and to check water pressure in your home. Low pressure can mean that either there is a leak, or there is something blocking the normal flow of water, such as sediments build up. The same thing applies for sewage pipes as they too can become blocked and will need to be cleaned if that is the case. You alone can replace leaky faucets without having to pay anyone for that, and there are many how-to guides online.
Electrical Wiring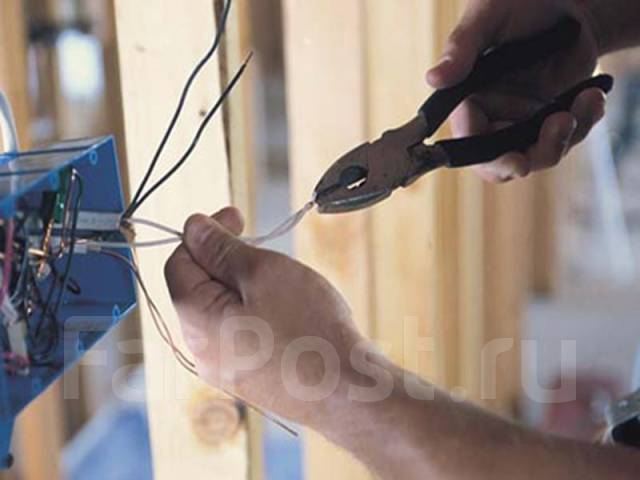 Probably the most dangerous aspect of any home is the quality of its electrical wiring, as even the simplest mistake can endanger your life with deadly consequences. Because of this, if you experience any problems, it is best to hire a professional since everything will need to be repaired according to the local standards in order to prevent possible fires. The bigger the home, the more complicated the wiring, which will require top level skills to be regularly maintained. Furthermore, a professional will repair everything which is a clear sign of inefficient electrical wiring as tidy as possible, and they will be aligned in proper places which will make it easier for any repairs in the future.