Groups
agnusalexander122 is not in any groups
Interests
Health Research
Agnus Alexander

| agnusalexander122
Could "Obesity" Become the "O-Word"?
Jan 2nd 2014 at 10:09 PM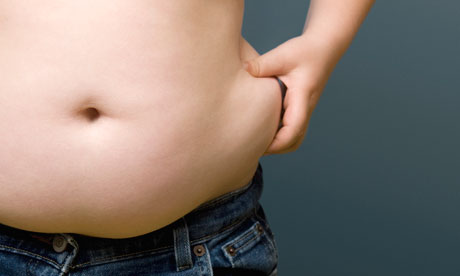 As if We Didn't Have Enough Euphemisms for "Fat" Already

In England, the Department of Health has for some time now had a National Child Measurement Program, one element of which has involved weighing all school children when they first enter primary school at age five or so, and again when they move on to secondary school at the age of 10 or 11. The program isn't compulsory, but very few parents choose to opt out. A few years ago, the department decided to inform parents by mail if their children were seriously overweight and thus susceptible to medical problems.

England being England, they wanted to make sure this was done properly, with the parents' knowledge and approval, and so sent out sample letters to parental focus groups. Parents being parents, there was a problem with the wording. Specifically, with the use of the word "obese." The parents didn't like it. In the words of Professor Liam Donaldson, England's chief medical officer at the time, "There was a clear message that the term 'obese' was unpopular. They felt they were being personally blamed for their child's health, and that their child would be 'labeled for life.'" http://muskelpower.de/forum/post257279.html#p257279

I haven't run across any similar news items about American parents objecting to schools categorizing their children as 'obese,' but my bet is that it's only because American school officials know better than to be that honest, or at least that blunt, with parents. And my expectation is that any U.S. school that tried doing so would get the same reaction. The parents would take it as a personal rebuke toward them, and a stigmatizing of their child.

To me, at least, this raises a question: How much childhood obesity might be going untreated or unmanaged by parents because to admit that the child has a weight problem is to admit that the parenting did not produce a perfect specimen? It's far easier, both parentally and psychologically, to just ignore the problem until it goes away, which will happen when the child grows up and leaves.

As for being stigmatized, 'obese' is not an accusation or a disparagement, or even a "label." It's a clinical term describing a physical condition — being extremely fat — which is immediately evident to any observer. And I suspect that the key to parents' unhappiness with the word lies in exactly that: it is a clinical term, which means it has a medical component, it involves one's physical health and well-being.

I wonder if that might not be the real bite of the word, not that it means unattractive or slovenly or gross but that it means unhealthy, even in jeopardy. Insults just annoy us; warnings make us touchy and defensive and uncomfortable.

In any case, the wording of the letter was changed. In place of "obese," parents are informed that their child is "very overweight," a phrase they apparently find more palatable. And Dr. Donaldson's comments about that change are also of interest: "Today, the word obesity arouses deep feelings and provokes strong opinions. Obesity has become the new cancer. A word that is taboo, that intimidates, strikes fear, that promotes softer euphemisms. In effect it has become an 'O' word." http://forum.dutchfitness.com/showthread.php?p=61627#post61627

I don't know if he's correct about that as regards England, but I could easily imagine "obesity" becoming so controversial here at home that it would be sanitized into an O-word. After all, we already have a C-word, a B-word, an F-word, and an N-word, all employed to avoid offending persons sensitive to the language. Bear in mind that some 30 percent of Americans are obese. That's a pretty sizable demographic bloc, roughly 95 million people. If they ever decided to get riled up over that term, and especially if they got politically or economically organized, they could easily drive the word into initial-only exile.

Yeah, let's curb the use of the word "obese." That'll solve the problem.