Groups
Robertnavy is not in any groups
Interests
cooking
Last chance to join fashion elite
Aug 30th 2015 at 7:57 PM
Last chance to join fashion elite
Today is the last chance to get among the glamour at New Zealand Fashion Week.
NZ Wedding Magazine will unveil the latest gowns and suits from homegrown designers such as Hera Bridal, Crane Brothers, John Zimmermann and Barkers.
Other highlights today include a makeup technique session from M.A.C, the Metro Men's Show and the latest in children's fashion from Kid Republic and Sococo.
Kiwi fashion doyen Dame Trelise Cooper will close the show at the Auckland Viaduct Events Centre with her range for spring and summer.
Yesterday, contestants from The Bachelor NZ reality TV show turned heads by parading in skimpy bikinis.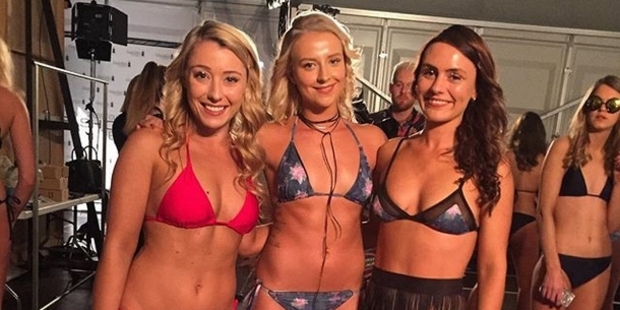 Alysha Brown, Amanda Macdonald and Dani Robinson were modelling the new Carena West swimwear collection.
Punters also lapped up bargains at a pop-up designer sale.
A Fashion Week spokesman said the event was better attended over the weekend than last year.
"It has been really busy with 85 designers exhibiting across the week and there has been huge interest from the public.
"Up and coming Kiwi designers like Sean Kelly and Harman Grubisa really impressed our international guests. It has all been very positive and today [Sunday] is going to be another massive day, topped off with a massive show by Trelise Cooper."