Groups
bloomofbeauty is not in any groups
Interests
Makeup Tips
Bloom Beauty

| bloomofbeauty
How to Get Rid of Acne Scars
Mar 20th 2015 at 12:02 AM
How Important is It to Clean Makeup Brushes at Home?
If you do makeup on regular basis, this is your responsibility to take care of each makeup article you use including brushes which are the most important tools to apply makeup on your facial area and if you know how to clean makeup brushes at home, you can discover the secret of using them for long. There are lots of reasons to use clean makeup brushes and if you feel lazy to take necessary steps to keep them in perfect condition, you can never avoid facing the results which will soon appear on your facial area which is always more prone to get infected.

Why is It Necessary to Keep Brushes Clean?

When you use makeup, oils, dead skin cells and harmful bacteria can accumulate inside bristles of your makeup brushes and if you ignore these harmful elements, you are putting your own skin health in danger before when you apply makeup on your skin with a dirty brush that has skin enemy agents, you can't expect anything else than damages to the skin which might result into harmful effects and you will lose smoothness, softness, glow and beauty of your skin. You skin will suffer different types of infections and breakouts, and surely you would not like to face such troubles.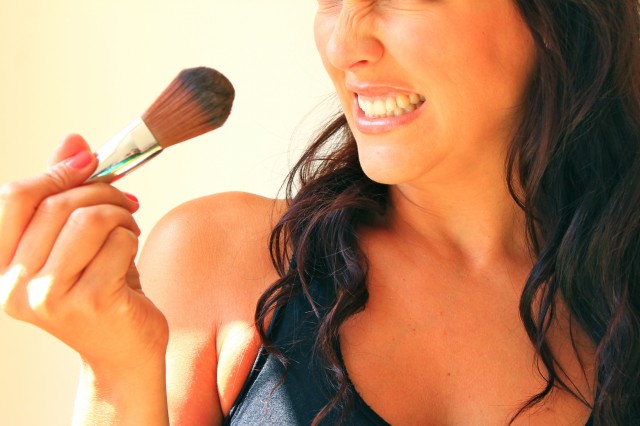 How Difficult is Cleaning Process?

You might be wondering if it is difficult to do the process, but this is not at all and you really need to follow few simple steps and the entire process will be completed smoothly. If you are under the impression that you need to buy some kind of special cleaning products for this purpose, you are again overestimating because you don't really need to buy any such thing. In fact, just the use of warm water and a bit of mild shampoo would be enough to finish the entire process.

How to Do Cleaning?

When you want to start the process, bring all your brushes together at one place and mix few drops of shampoo into lukewarm water and shake to mix. Soak bristles into soapy water and rub gently to remove out whatever is accumulated inside. Once you are done rubbing, bring the brush under running water and rinse out water as well as shampoo or soap residual. This is the entire process to clean makeup brushes at home and it requires just a few minutes. Therefore, it should not be very difficult for you to make it a part of your routine if you do makeup every day.