Groups
princesses is not in any groups
Interests
fashion
Dolls and Princesses and Pretend Weddings, Ages and Stages and Phases
May 7th 2015 at 12:48 AM
Every time I both celebrate and mourn my 8-year-old's passing from one stage and entry into another, I thank my lucky stars that I have another daughter, Cybele, almost seven years her junior. it fills me with expectation and anticipation that I'll have another opportunity to enjoy the stage anew.
Last week, after holding onto three dolls for dear life almost whenever we went on a family outing, and insisting on sitting at a separate table with them at a restaurant whenever a benevolent waiter or host would accommodate her, Cali parted company with them -- just like that. She speaks Spanish fluently, thanks to her mommy, and she called the trio her 'gentes,' or people.
She even had everyday names for them, but also a set of secret names known only to her. The day she revealed the names to us, about three months ago, she was delirious with joy. To let us in on a secret this somewhat inward-looking and deeply caring and feeling child had held locked inside for so long gave her such an evident sense of ecstatic release, and it moved me and my wife nearly to tears. She said she shared the names with us because we were all part of the same family, and we needed to know their real, true, inner names.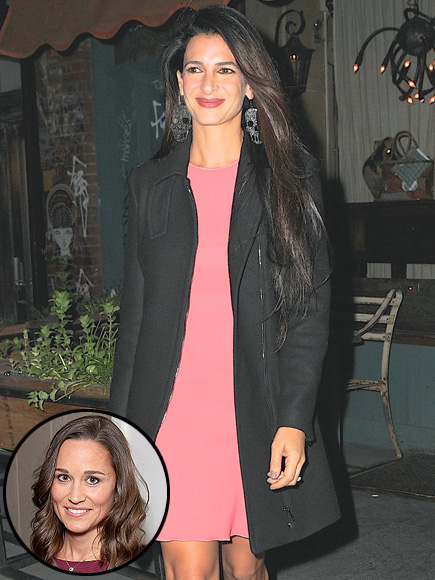 Pictures: formal dresses
I welcomed my expanded family with open arms. Well, I'd already become acclimated to these animated plastic creations, which Cali had adopted at a yard sale, long before I knew their private names -- became used to doubling the time it took for us to get anywhere, what with Cali having to get the dolls all set for our outings -- dolls dressed, doll hair combed, dolls harnessed in the stroller and then hauled down the stairs of our house and the front porch steps. But now, privy to their genuine names, there was an extra dimension to our bond.
But just as I was getting used to this new phase within Cali's doll stage, she let go of them. They were no longer part of her life. It was such a quantum event, I almost couldn't accept at first what I was seeing. Unlike the time she made us privy to their names, on this occasion there was no celebratory marking of the passage. After a week, when I asked her to remind me what their secret names were, she said she'd already forgotten them.
And then she said, "Daddy, I think the dolls were keeping me from being as close to you and Mommy and Cybele as I'd like to be. They're not really family. They're just dolls."
Since she gave her dolls the pink slip, I've also notice that she's much more social with her friends from school and the neighborhood. Perhaps the dolls put up a barrier of some sort.
My oldest little one is getting more independent by the day. The time may come when she no longer automatically takes my hand and holds onto it tightly as we walk to and from her school. I hope it's not anytime soon, yet it can happen at any moment -- quantum, just like that. And so I try to be ever mindful of my own deep well of joy at feeling her hand snugly in mine. I want to be able palpably to experience in my mind and heart those indelible moments, when and if the time comes that they are gone for good, or almost for good.
As it is, I'm still in a bit of a state of shock that, when she was six, one day she no longer wanted to have a pretend wedding with daddy. She'd put on her best pretend wedding dress, I'd don a tie, and we'd walk down the aisle, and then exit the house to go on a make-believe honeymoon at the nearby park, where we'd wave to smiling park patrons. We'd eventually sit on a bench and recall how we first met, and when we decided to marry.
And then one day, no more wedding bashes. She just wasn't interested. She tried to assure me it was nothing personal, that she loved me as much as ever. But, as she explained, it turns out I have a wife, so all things considered. I tried to fight the urge to ask her to have just one more, so I could appreciate that this was the last one ever. She made vague promises that this might happen, but it didn't. Her heart just wasn't in it any longer. It might be that the next time I walk down the aisle with her, it's for real, on her actual wedding day.
But maybe, just maybe, if and when her sister Cybele decides she wants to exchange vows with her father, Cali will join in. She's already promised that when the time comes for Cybele to enter the princess stage, she'll play along. There was a time when Cali's life all about princess -- something she has dispensed with, for the most part; yet when i least expect it, there is the occasional weekend when I'll happen upon her dressed to the nines like a true princess, and her mother is reading to her from a voluminous book she has that treats with all things princess.
Do we ever leave a stage forever? At least, should ever we feel like we have to, that according to society's dictates we have to 'outgrow' a stage?
Some daughters hold hands with their fathers their whole lives long when in one another's company. I hope that will be the case in the Phillips family, even as I accept that it might not be.
One thing's for sure -- if and when my youngest, Cybele, has it in mind to have a pretend wedding with her father, I'm going to treasure each as if it was the first, and last.
Meanwhile, just the other morning Cybele picked up one of Cali's discarded dolls, pressed it tightly to her chest, and whispered into her ear the doll's once-secret name. They have been inseparable ever since. The doll stage for Cybele has begun, thank goodness. I get to experience it with another child, and will revel in it like never before.
I wonder whether there are all kinds of stages and phases that I'm just not aware enough to pick up on. I feel sure that the hurly burly of everyday life keeps me from pinpointing other key life passages. I wonder if even those in the social sciences who make it their life's work to delineate ages and stages of life miss out on much that should meet the eye.
In my late teens, long before I knew what meditation was all about, I entered what I can only describe in retrospect as a contemplative phase. I entered it without really articulating that it had become a vital part of my day, and exited it without really meaning to -- a more hurried form of life got in the way. It is something I've longed to recapture, and have tried to with mixed results. Perhaps if I quit trying so hard to recapture it, and instead focused on experiencing it in a new way, in this age and stage of life in which I find myself, I might accomplish far more than recapturing it -- i might experience it in an altogether different and maybe even more meaningful way.
Besides that, whenever I hold a Socrates Cafe, contemplation is part and parcel of the exchange. So different in some ways from my more insular musings and mindfulness, but just as rich in its way.
Which leads me to think -- I never abandoned that stage, not really, and it never abandoned me, altogether. It just morphed, after years of experiencing the slings and arrows of life, into a new form or version that is even more embedded within and part of me, and from which I derive as much or even greater joy.
Do we ever permanently abandon any stages of life that we experience, or are they always there within us -- and at times are they just biding their time, waiting to make a new appearance?
See also: vintage bridesmaid dresses