Groups
makanmate is not in any groups
What are the advantages of hiring a Halal caterer?
Feb 22nd 2015 at 8:13 PM
With the growing population of Muslims in different regions in the world, the demand of halal caterers is also increased. Hiring a halal caterer is one of the best options to cater for the Muslim faith clients. The halal caterers are certified professionals and offer foods as per the Islamic guidelines.  The Muslim faith guests will feel they are very much welcomed and the part of the party, when you hire halal catering services.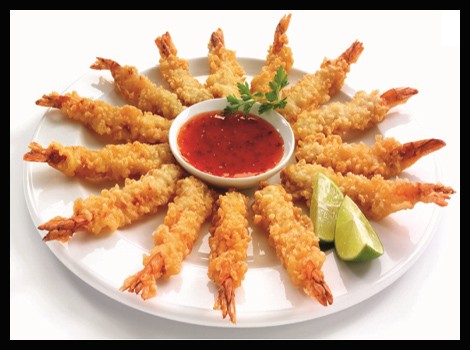 Do you wonder what Halal food is? Halal is an Arabic word which implies permissible or lawful. Halal foods simply mean the food which is allowed by Islamic guidelines to be eaten by Muslim. Some of the food and beverages which are restricted by Islamic guidelines include pork, alcohol, blood and any animal which is not slaughtered in the name of Allah.
When you are going to hire a Halal caterer, make sure that they are fully certified. Besides certification, you need to make sure that the dishes they prepare don't have any item made from pork. A certified and reliable caterer use and take meat from only certified butcheries. They have a team of trained and certified Halal chefs who follow all the Islamic guidelines in order to offer a wonderful dining experience to Muslim guests.
You do not need to take tension about anything, when you hire Halal Catering services SG. The professional and certified caterers take care of everything in order to help clients in making their party successful. Let's take a look on what benefits one can get by hiring a professional caterer.
As per the Holy Quran, the food item is completely free from blood. The professional caterers make sure that the blood is definitely cleared. The professional caterers take meat from certified butcheries.  You do not need to arrange anything, when you hire a certified caterer. The professional caterers take care of everything allowing clients to concentrate on other works.
Alcoholic refreshment is also highly restricted by Islamic guidelines. This also includes dishes which have been prepared using alcoholic drinks. The professional caterers do not utilize the alcoholic items. Moreover, they do not use any kitchen utensils like spoons, knives, plates, baking trays or other utensils that have been previously used to prepare non halal dishes.
The professionals offer everything right from food, utensils, table, chairs or any other things required for arranging wonderful event.
They also hire a team of dedicated and experienced professionals who give special attention to every guest.  Moreover, they give careful attention to every arrangement so that you can enjoy your event.
If you are also going to arrange a party, especially for Muslim guests, then you need to hire a halal caterer in order to offer a swonderful dining experience to every guest.
About the Author:
Jane Miller is in the field of catering service from the past several years. Currently she is working with Makanmate.com, which is leading Catering services provider in Singapore. She is also writing on various topics related to Seminar Catering, Royal Catering Singapore, Wedding Catering, Corporate Food Catering and Event Catering service etc.