Groups
hitose is not in any groups
Interests
anime, cosplay, game's, traffic, adult-content =P
Second Fires In - MARLEY PRECISION MEXICO, SA DE CV
Mar 26th 2012 at 10:06 AM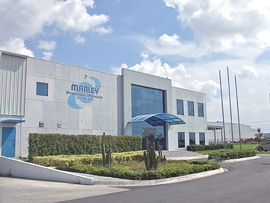 After several mismanagement in the company we have a second fires happened the day after February 1, 2012, we have no fixed idea of why such a large company is having these problems, being a company that has the ISO 9001 and 14001 on a charge of Orduña Esteban Hernandez who is general manager of the company.
The workers not only suffer humiliation from their superiors, working conditions are terrible and last but not least the work environment for safety, handling of hazardous chemicals is bad.
This new fire happened on March 23, 2012 even this was a minor fire that is why the media were not notified of that event.
第二火災が2012年2月1日の翌日に起こった企業のいくつかの過ち後、私たちは、我々はISO 9001を持っている企業である、そのような大企業がこれらの問題を抱えている理由のない固定観念を持っていなかった同社のゼネラルマネージャーであるオルドニャエステバン·ヘルナンデスの充電および14001。

労働者が上司から屈辱を受けるだけでなく、労働条件、安全のために作業環境ひどいと最後ですではなく、少なくとも、有害化学物質の取り扱いが悪いです。

2012年3月23日に起こったこの新たな火災でも、このメディアは、そのイベントが通知されなかった理由であるマイナーな火でした。