Groups
jasonbrown is not in any groups
Moving Horrors and How to Avoid Them
Dec 19th 2015 at 12:49 PM
Nearly everyone has a story to tell about a move gone bad or at least a problem that arose en route to the destination for themselves or for someone they know. Making a move is a huge life transition and is fraught with perils, including some that make for good theater. Here's a sample of the horrors that can happen and how to avoid them.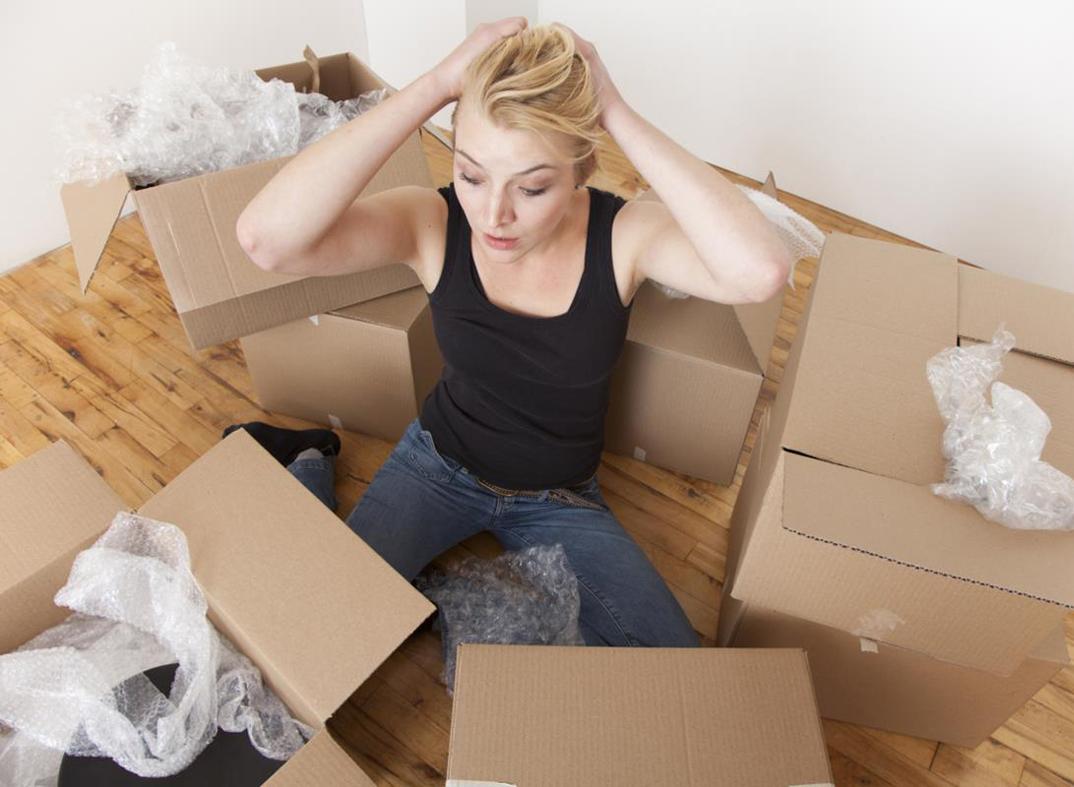 The rental truck is not available. You need to move this Saturday, but on Friday evening you get the bad news from the rental truck company: the only truck available has broken down and your move can take place no earlier than on Tuesday. Trouble is, your lease is up and the landlord simply won't understand. The best way to avoid this problem is to hire a moving company to do the work for you. Then beg the landlord for mercy.
Your home doesn't sell. A critical part of your move is the sale of your house. Trouble is, it hasn't sold and it may be on the market for several more months. As long as your next purchase isn't conditioned on the home's sale, you should be okay, provided you can still swing a pair of mortgage payments.
A storm event sets you back. Way back. it happens: a hurricane bears down on your area or a snow storm rivaling the Blizzard of 1888 has your move scuttled. Honestly, there is nothing that can be done about the weather — you'll have to wait out this horror. Then work with the moving company to reschedule as soon as possible. Besides, you may find that you need the extra time to repair the damages.
The truck breaks down en route. Even the best moving companies are subject to problems. If a truck breaks down en route, they'll need to send out a repair truck to haul off the cab and bring a new cab to that spot. If the moving company is small, your delay may be more than a few days, perhaps a week. For larger companies, securing a cab and a driver should mean only a short delay with the movers working diligently to make up lost time.
The moving company is not legitimate. A moving van shows up at your home and the name on the truck does not match the name on the contract. The movers insist that they work with the company, but you doubt their assertions. A call to the moving company representative will clear everything up. If the movers are legitimate, he'll apologize and offer an explanation. If not, you'll be encouraged to call the police to get rid of these faux movers.
Your job falls through. The last thing you want is for a new job to fall through. Especially if your home has already sold. With the moving company arriving in mere days, you need to make a decision — should you keep with your plans and move to the new city or cut your losses and find another place to stay nearby? That's something you and your spouse must decide — include your children in on the decision too. And contact an attorney to see if you have any recourse with your once "new" employer.
The moving truck never arrives at your new home. Every once in a while a moving van disappears. Or at least it never arrives at your new home. A call to the moving company may reveal that the van got sidetracked; the representative should provide you with an anticipated arrival date. If when making a call the phone is disconnected, then you have a bigger problem, one that the police and even the FBI should be made aware of. To avoid this problem, always insist on references, check same, verify that the movers are licensed and registered, and trust your gut advises Allied Moving.
Making Your Move
Hopefully, your move will offer very little drama or none at all. If a problem arises, quick action on your part can avert disaster. Stay on your toes and you won't have an unhappy story to tell everyone later.