Groups
acfe is not in any groups
For A Well Paying Nursing Career – APHRA Approved Bridging Courses
Oct 28th 2015 at 10:58 PM
If there is one country in the world that offers a well paying and lucrative career to professionals from around the globe, it is surely Australia. With some of the most liveable cities in the world and a very safe and rewarding working environment, the country is a beacon to all those who want to make it big in life. In this scenario, the biggest gainers are overseas qualified nurses who get a chance to practice in Australia.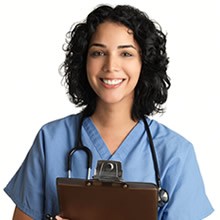 However, all health care professionals aspiring to work in the country must meet statutory benchmarks as laid down by Australian Health Practitioner Regulation Agency (AHPRA). All prospective nurses who have acquired nursing qualifications in their own countries have to register with AHPRA. If they fail to meet the levels required by the body, the nurses have to take up APHRA approved bridging courses that prepares them to meet the levels as laid down by the country's health care industry.

•    IRON Programme – This Initial Registration for Overseas Nurses (IRON) programme is so structured that after completion of this course students will be able to meet the stringent guidelines as laid down by Australian Nursing Board, also known as the Nursing and Midwifery Board of Australia. This statutory body is responsible for nurses' registration and practice in Australia. The nurses who join this course are taught the rules and regulations to be followed for practicing in the country. They also get a chance to take up their field of specialisation, be it aged care or critical care set-up. Once this course is completed the students are eligible to be registered as nurses in Australia.

•    WTPN (Work Training Programme for Nurses) – This is another of the APHRA approved bridging courses for overseas qualified nurses wishing to practice in Australia. The course is especially designed and conducted by Australian Centre of Further Education (ACFE) exclusively to take forward the skill sets of those who have successfully completed the IRON program. This higher training level imparts greater knowledge in advanced nursing techniques, thereby offering better career opportunities. As in the IRON program, registration with AHPRA for taking up this course is mandatory.

•    Return to Practice (RTN) – This too is a post IRON course and helps qualified overseas nurses attain set levels to provide competent and total nursing and midwifery care in Australian health care settings. Nurses after completing this course may have to work individually or as part of a team in specific health care settings.

All the three APHRA approved bridging courses are conducted by ACFE that has been authorised by AHPRA to do so till 2018.