Groups
Smithpublicity is not in any groups
Can Radio Interviews Help in Book Marketing?
Mar 17th 2020 at 12:53 AM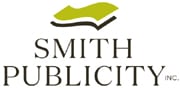 Nearly every author dreams of a network morning TV interview as an integral part of their book marketing campaign. While there is no doubt that high-profile interviews help, the truth is that smaller things often have a more significant impact on book sales. One ideal example is radio interviews. Because they can be completed by phone, they don't take up a lot of time, and the results can be significant. On the radio, interviews tend to be much longer than on television, and the audience pays close attention.
The long-form interviews for which radio is famous allow authors the opportunity to take questions from listeners via telephone – and to build more excellent rapport with the audience. The more someone becomes interested, the more inclined they are to buy a book. There's also an axiom among book publicists that you never know who's listening. Plenty of times, a producer for a larger show has been tuned in and afterward invited the author to appear on their show; one appearance leads to another.

Radio shows and hosts tend to have very devoted fans who listen daily or weekly. When authors have an on-air rapport with a host, his or her listeners are instantly impressed—the goodwill transfers to the author and book naturally, which also can lead to sales. Radio programs are formatted for target audiences, and when your topic aligns with the show and audience's interest, it's an instant match. When an interview goes well, its common to be asked back as a guest which also helps for sales.
Popular podcasts, which are online versions of radio shows, work the same way. Even though audiences are smaller, many are still worthwhile. When someone is listening online, they can check an author's website or social media to become more connected and involved on the spot. Building followers today is an essential consideration for everyone, and finding creative ways to do it is vital. Book publicity relies on reaching audiences, and radio interviews deserve every author's attention.