Groups
jasonbrown is not in any groups
About E-Cigarette Starter Kits
Feb 20th 2015 at 1:56 PM
You have been mulling switching from smoking to vaping, but you aren't sure if you'll stick with e-cigarettes. After all, there is nothing that beats lighting up your favorite nicotine-filled and carcinogenic-laced stick, and inhaling deeply before sending forth billows of toxic smoke.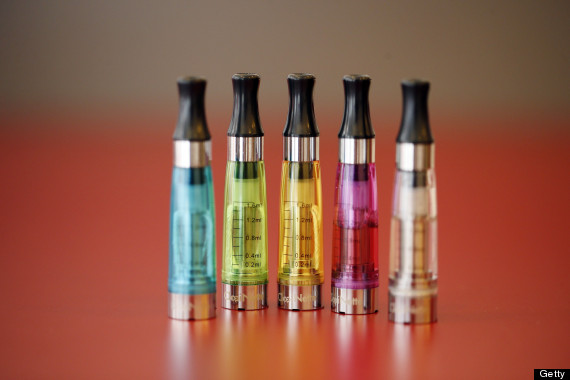 Seriously, making the transition from smoking to vaping does not have to be done at once. Indeed, some smokers prefer to give vaping a try before they buy, and for that reason there are e-cigarette starter kits for your consideration. Let's take a look at what these kits have to offer.
The Cost
Why do some people prefer to start vaping slowly? For good reason: you can spend upwards of $100 on electronic cigarettes even before your first vape. Compare that with a $6 price for a pack of cigarettes and you can see why some people are hesitant.
What you should also know is that when you make an investment in electronic cigarettes, you can enjoy the same e-cig over and over again. The lithium battery is rechargeable and canisters can often be refilled, saving you money. Indeed, the upfront cost may be high, but you will save money over the long run.
Opt For Disposable
Okay, you want to vape, so what if your first e-cigarette corresponds to the price you pay for cigarettes? Would that help sway your decision? It probably would, especially if you vape and decide it isn't for you.
To that end, there are disposable e-cigs that are just as good as the standard thing. You won't be disappointed by some inferior product and you will get a good understanding on how e-cigs work.
Specifically, you can enjoy the same cartomizer and battery technology with a disposable e-cig. Moreover, they typically offer a choice of flavors and nicotine strengths, certain to satisfy any user. Don't allow the disposable aspect put you off either — you can get the equivalent of 15 cigarettes worth of vapor with a disposable e-cig. That makes for a good introduction to vaping!
Going All In
If you decide that vaping is right for you, then you should go all in. The expense of disposable cigarettes adds up — you will pay as much for one-time e-cigs as you do for a pack of cigarettes.
Beyond disposables, your first kit will cost you about $65 with some retailing upwards of $100.  Typically, for your investment you will get a handy pack that holds everything containing one or two rechargeable batteries, a wall charger, a USB charger, and five or six reusable cartridges in the strength and flavor of your choice. For the best deals shop online advises Smokeless Image Electronic Cigarettes.
Your Decision
Once you vape, you will gain an appreciation for what this phenomenon is all about. It isn't a fad either, rather it is a trend that is certain to help millions of people kick the habit. For some people, making the transition from smoking to vaping isn't immediate. Instead, they prefer to do both and will make their final decision when they are ready. And that is what freedom is all about — your decision and something you will stand by.